x2 Unimog Personnel Carriers Panama Bound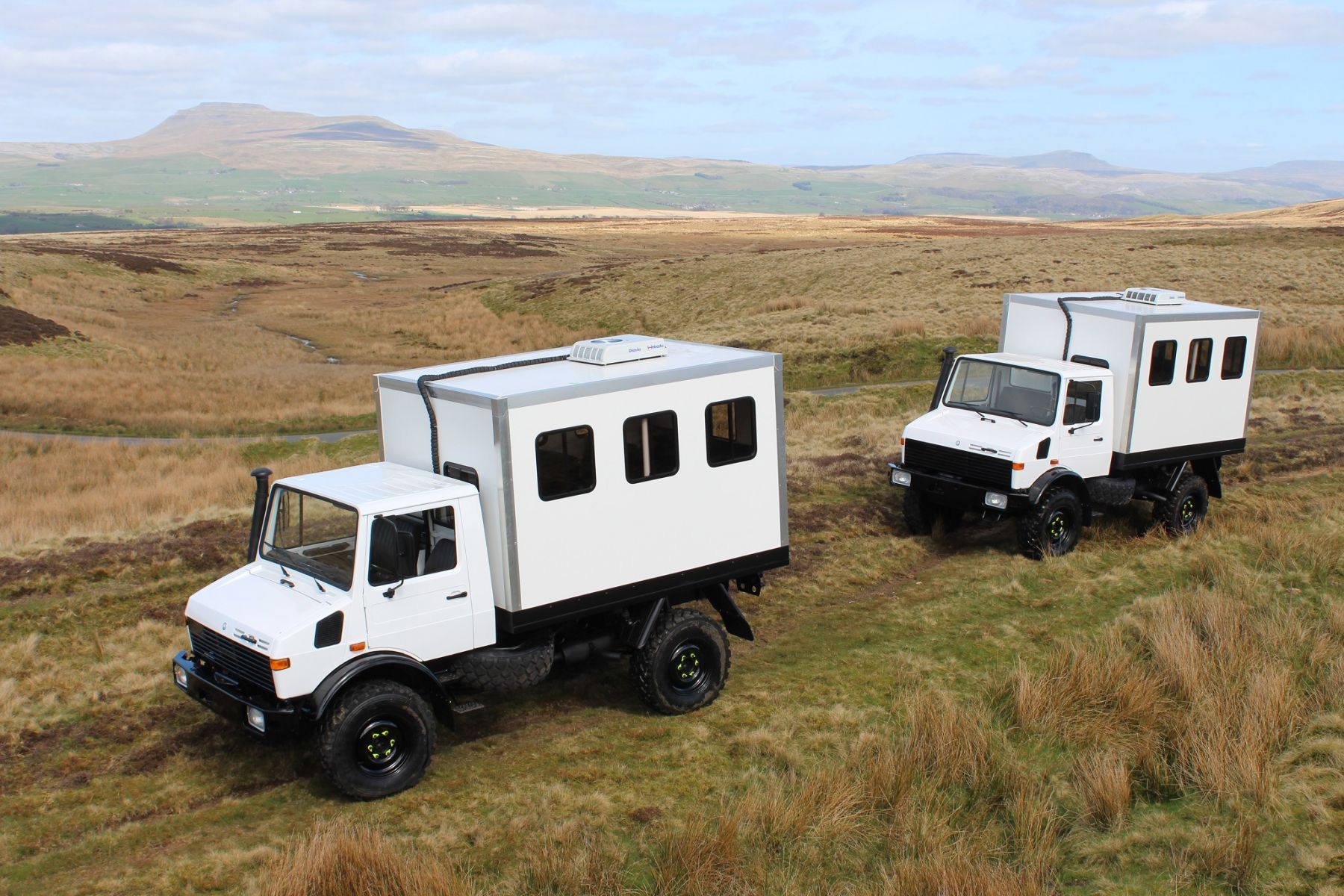 We've just finished these two Unimog Personnel Carriers for a mining company in Panama along with a double cab tool carrier.
After the success of the 7 similar vehicles which we supplied to a sister mine in Africa the buyers knew that we could be trusted to supply the Unimogs to the right specification, price & timescale.
The base vehicles are ex-military U1300L models, overhauled and fully repainted. We constructed a lightweight but strong composite box body with seating for 16 people together with a robust roll frame to the rear body to protect the occupants in the event of roll over. The Webasto roof mounted air conditioning unit ensures that temperatures inside the body remain comfortable at all times.
The Unimogs will be in use for 24 hours a day as the mine runs a 3 shift pattern. Reliability is key so we have prepared the Unimogs to the highest standard.
We supply Unimogs in all sorts of configurations for every industry across the world and we're always keen to quote whatever the application.