x2 U1200s JOURNEY DOWN SOUTH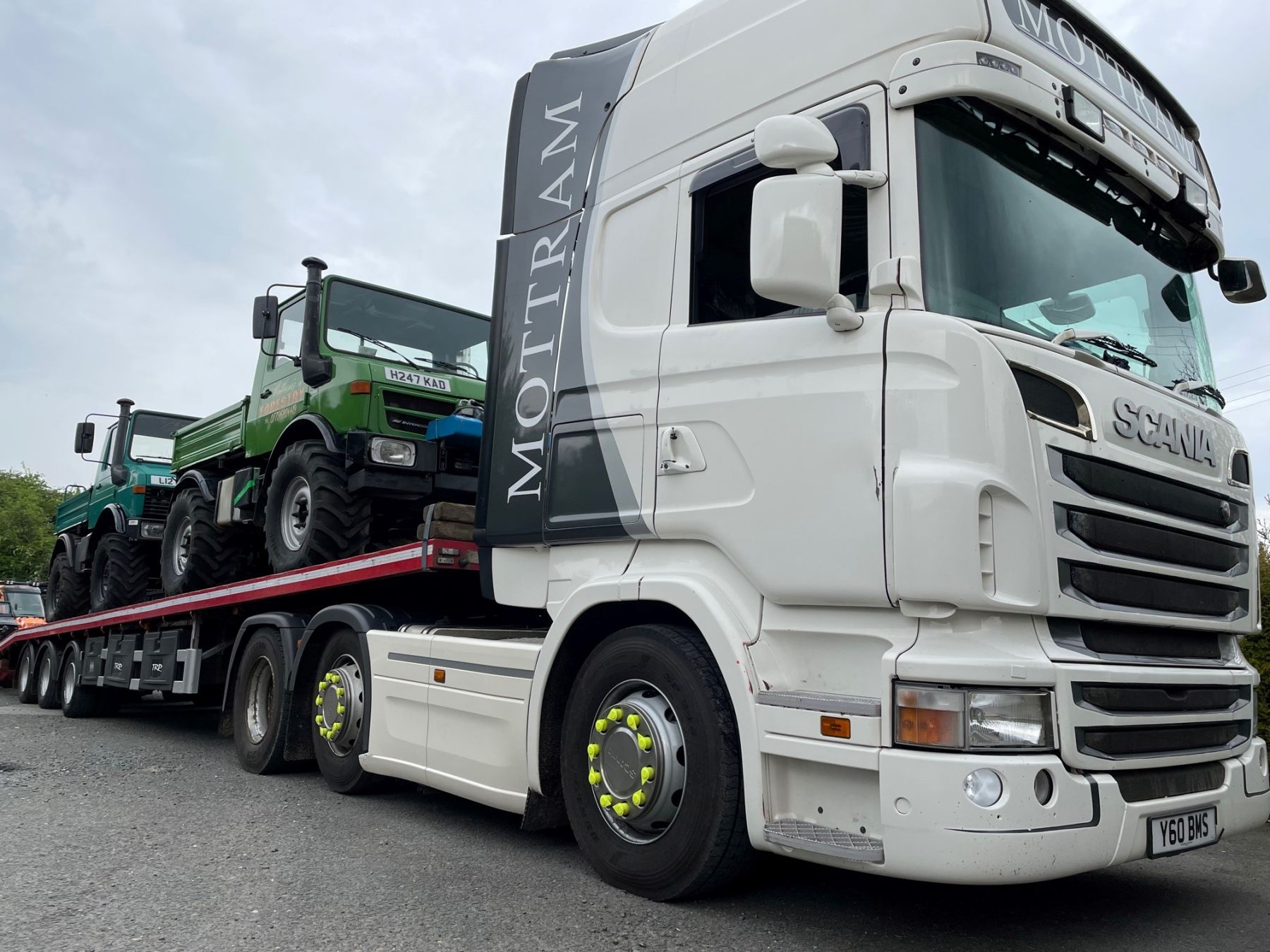 We loaded these two U1200s today for a long journey South to Kent & Surrey.
We supplied both of them a few years ago.
The green U1200 has been up here for it's annual inspection & service.
After we carried out our inspection and sent the results to the owner he asked us to carry out a number of repairs whilst the Mog was here.
Including the repair of all oil leaks on the engine, replacing one of the front shock absorbers, new transfer case seal and repairing the brake lights.