Workshop Update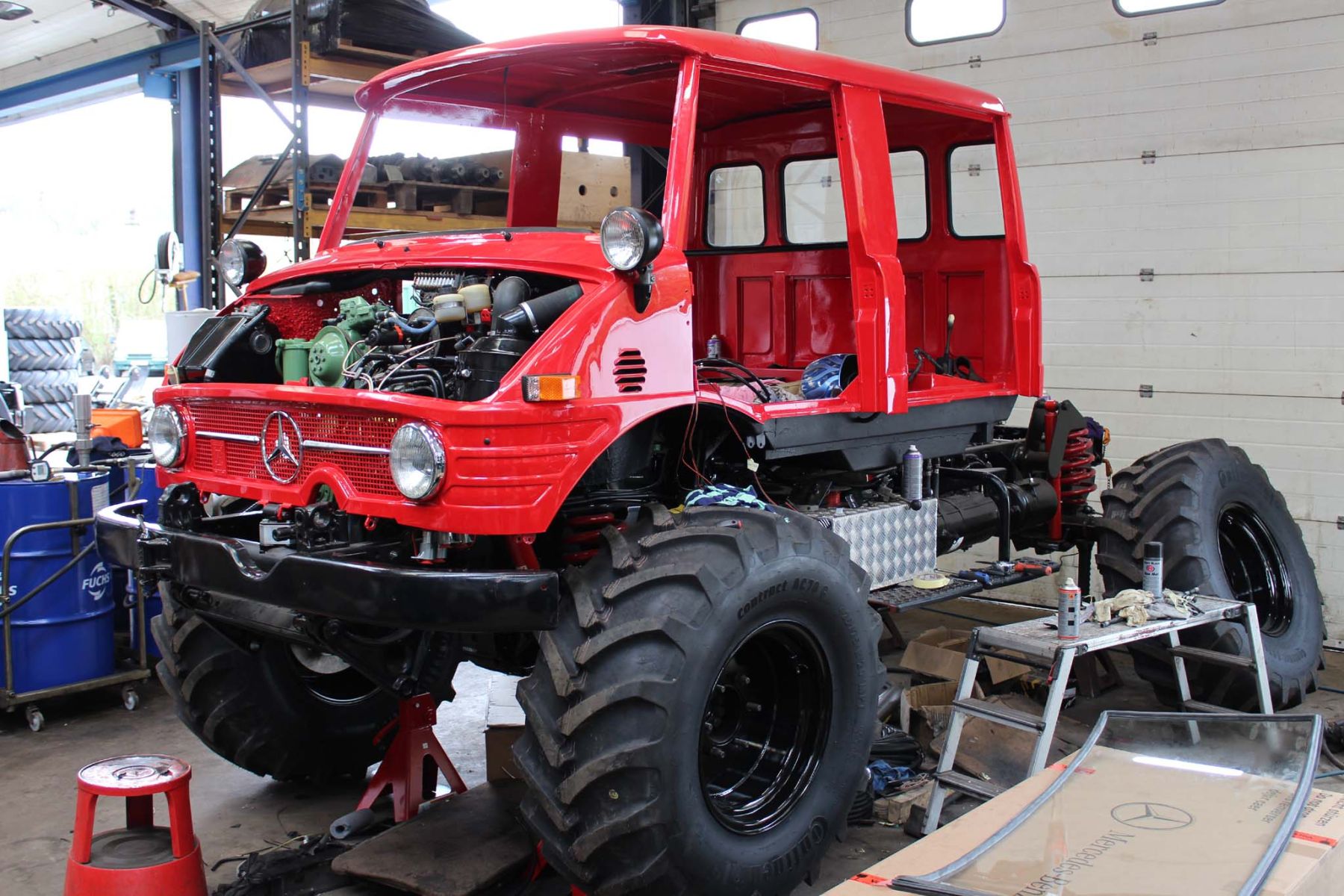 The 416 DOKA build is making progress, we've neatly installed a 6800kg hydraulic winch inside the rear chassis rails and Kris has been painstakingly refurbishing the instruments and other interior fittings.
We're also putting the finishing touches to a U404 project. The electrics were non-existent so we fabricated a wiring loom to suit.
The London Transport Museum have asked us to recommission these Unimog road-railers for use as shunters in the museum's storage yard in West London. Incredible to think that a small Unimog with only 100HP will pull (and more importantly stop!) a 300 ton train!
We supplied this U1300L camper last year to Damon Spearpoint. Damon asked us to check over and service the Mog before putting a fresh MOT on it so it's ready for it's next adventure.
We also have a U300 here for repairs and a refresh before it has an MOT test. The ex-utility Unimog was bought from auction with a number of issues which the owners had been unable to get sorted locally. We soon managed to get to the bottom of the problems and the Unimog should now give good, reliable service.
Neil Catlow has owned his U1000 from new and it is used in his Geo-technical business. The Unimog has been well maintained but the cab had suffered the ravages of time. We totally refurbished the cab with lots of new panels and fitted a new rear body and sides, all topped off with a repaint in the original colour.