Workshop Update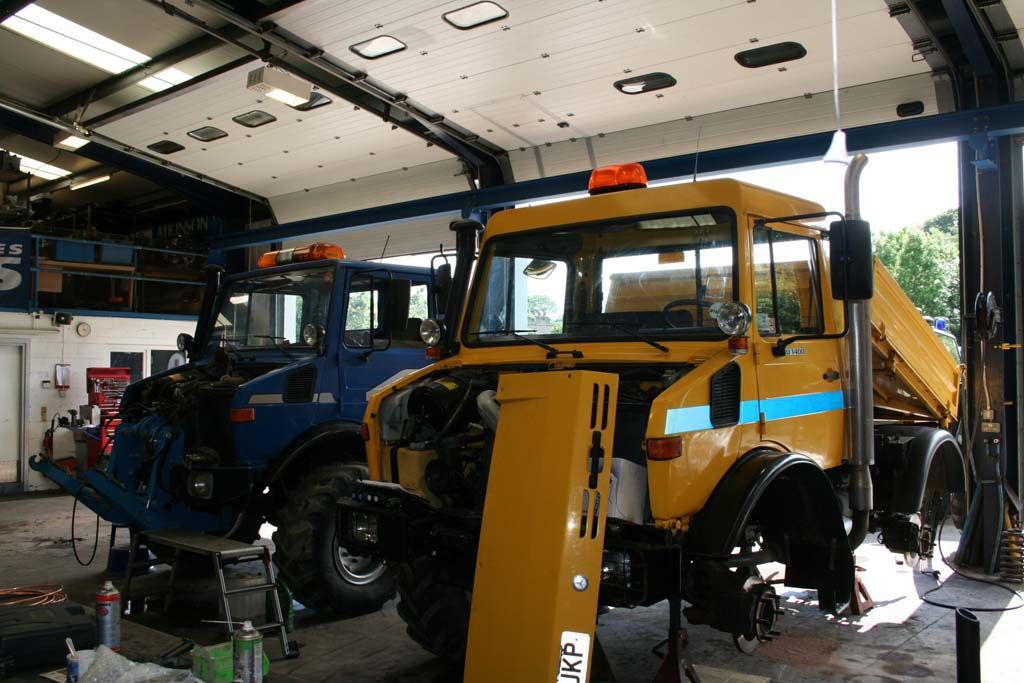 As usual we are busy in the workshop working on our stock machines, sold machines and customer machines. The yellow U1400AG was brought to us by a new customer from Hampshire. He had bought the Unimog and wanted us to give it the once over to bring it up to scratch. We carried out some routine maintenance and also fitted some of our heavy duty springs, new tyres to the rear and uprated the injector pump and injectors.
The blue U1500 Unimog standing next to it belongs to an existing customer of ours based in Worcestershire. It is here having one of our intercooler kits fitted and some other routine repairs.
Don't forget that we can arrange collection and delivery of your Unimog saving you the journey, or we can send out our mobile mechanic so the Unimog doesn't even have to leave your premises! Please contact us for more details.