Workshop Update.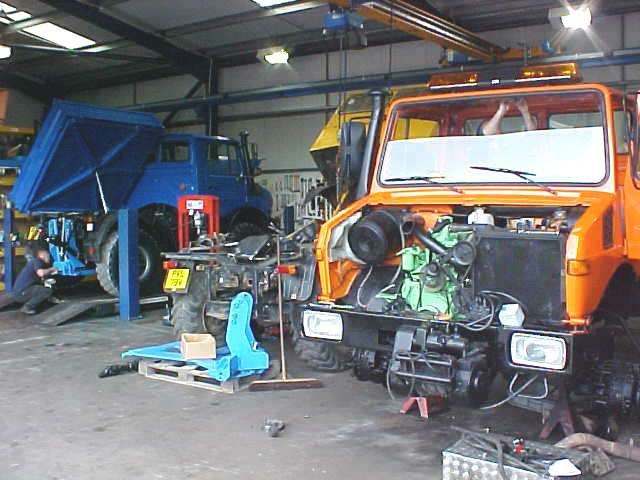 Things are really beginnnig to take shape in our workshop!. The reconditioned engine is fitted into the orange 1750 Unimog (see earlier article), we have freshened up the paintwork on the chassis and fitted a refurbished cab (normally available from stock) complete with soundproofing kit and reupholstered seats. The Mog will be hard at work again next week with it's drilling rig mounted.
Our yellow U900 project is still ongoing. We are undertaking this job on a fixed-price basis. Something which we are happy to do, so that our customers can plan ahead for any expenditure. Behind that Mog is a pick-up hitch ready for dispatch to a customer in the South East.
In the background is a U1600AG recently sold to a contractor near Shrewsbury. We have fitted three point linkage, pick-up hitch and carried out a full service. The Unimog will be delivered next week.