Workshop Services September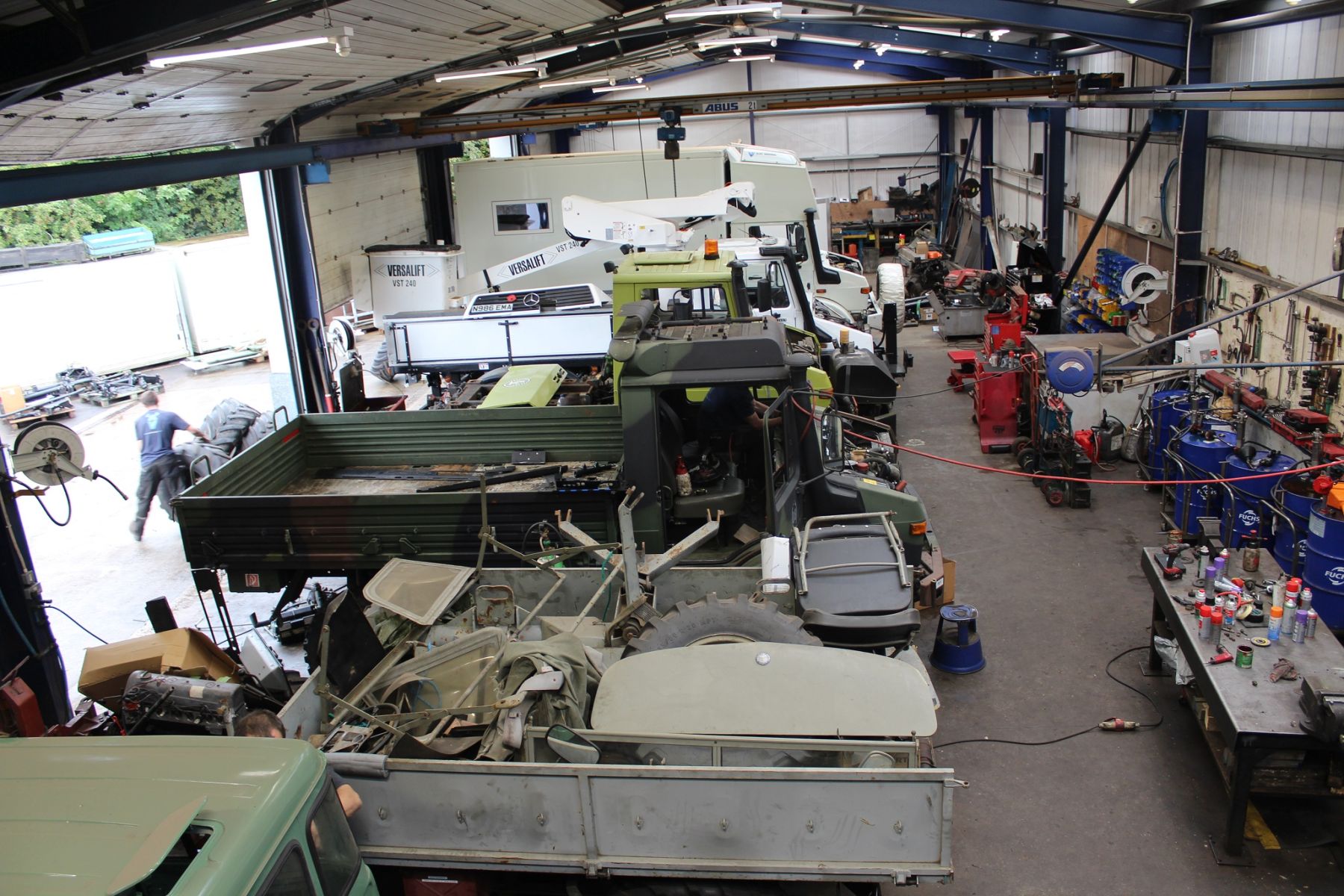 Routine maintenance and repairs are of great importance to your Unimogs to keep them working well for you and your businesses.
Please call us to discuss your requirements whether for routine maintenance or any of our wide range of accessories you've been promising yourself.
If there is anything you would like to discuss or order from us, you can either email enquiries@unimogs.co.uk or give us a call on 015242 62922.
We offer:
Thorough inspections covering 150 points of the Unimog.
Servicing and maintenance.
Supply & fit our range of accessories.
Power upgrades with before & after dyno tests*
Complete overhauls of older Unimogs.
Gearbox repairs.
Brake caliper reconditioning & repair.
Axle repairs including fitting faster ratio gearing.
Cab restoration with qualified welders and fabrication facilities
Reconfigurations eg - Cab extensions
Tyre & wheel supply & fitting.
*=Unimogs with PTO only.
We have a network of truckers so we can arrange reasonably priced transport for your Unimog to & from our premises.
For customers travelling from mainland Europe we are approximately 3 hours drive by Unimog from the ferry ports of Hull & Newcastle.
We welcome visitors to tour our facility to understand our capabilities and the range of work which we can undertake.