Workshop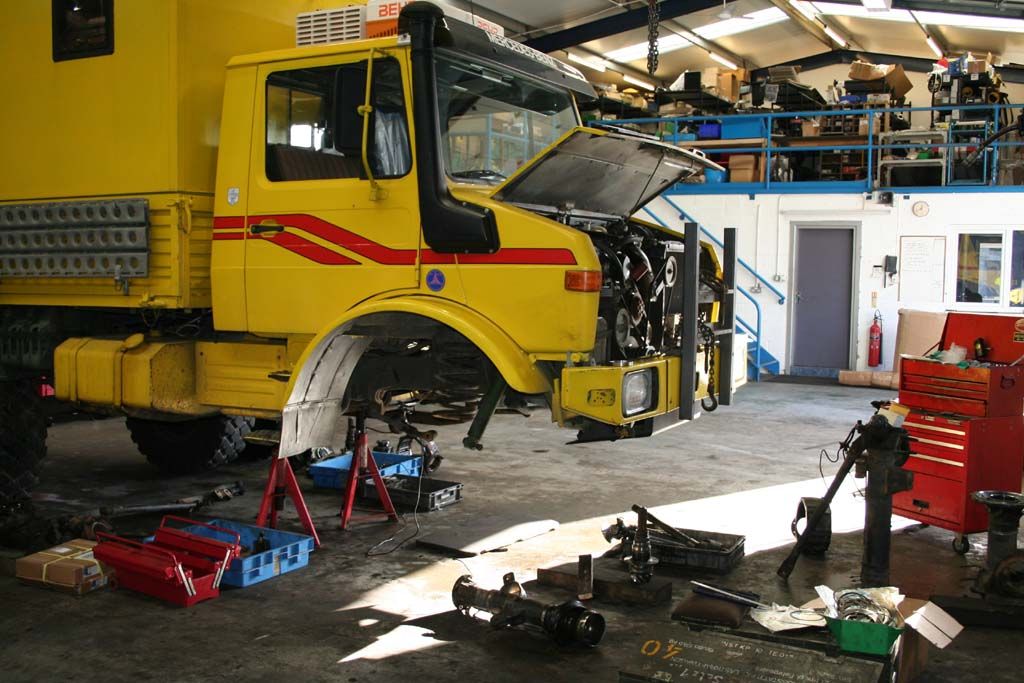 I thought I'd post a picture of our workshop up here as we're doing an interesting job on a slightly unusual Unimog.
The Unimog going under the surgeons knife is a U1300L converted to a camper by a professor of engineering. He has proved the Unimog with several Sahara trips over the years. New owner Anthony Whetter from Cornwall wanted the Mog to be a more relaxed cruising vehicle. We are therefore fitting high ratio (23:9) crownwheel and pinions which has proved to be a popular upgrade especially for U1300L and U1000 owners. For further info on this conversion give us bell or send an email.
By the way, we don't have invisible mechanics - they are just camera-shy!!