Workshop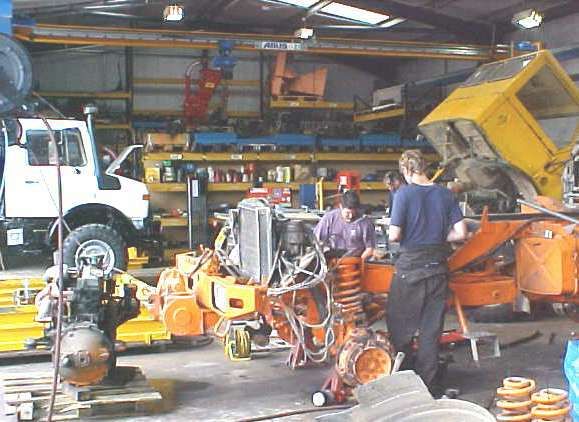 Our workshop is a hive of activity at the moment! Here we see some of our team tackling a refurbishment on a customer's U1750 Unimog, including a reconditioned engine and replacement cab. The Unimog has worked tirelessly for the past 6 years or so.
Behind that an ex-military U900 Mog awaits a new gearbox and clutch to replace a torque converter assembly; as well as a PTO box and rear shaft and hydraulic system to make it full agricultural spec.
In the background is a customers U1250AG having a routine service and chip box fitted. We can cope with any job on a Unimog, no matter how big or small. Just give us a bell or send an email via the "service" section of this website.