Will You Be My Valetine? Forever, I Will…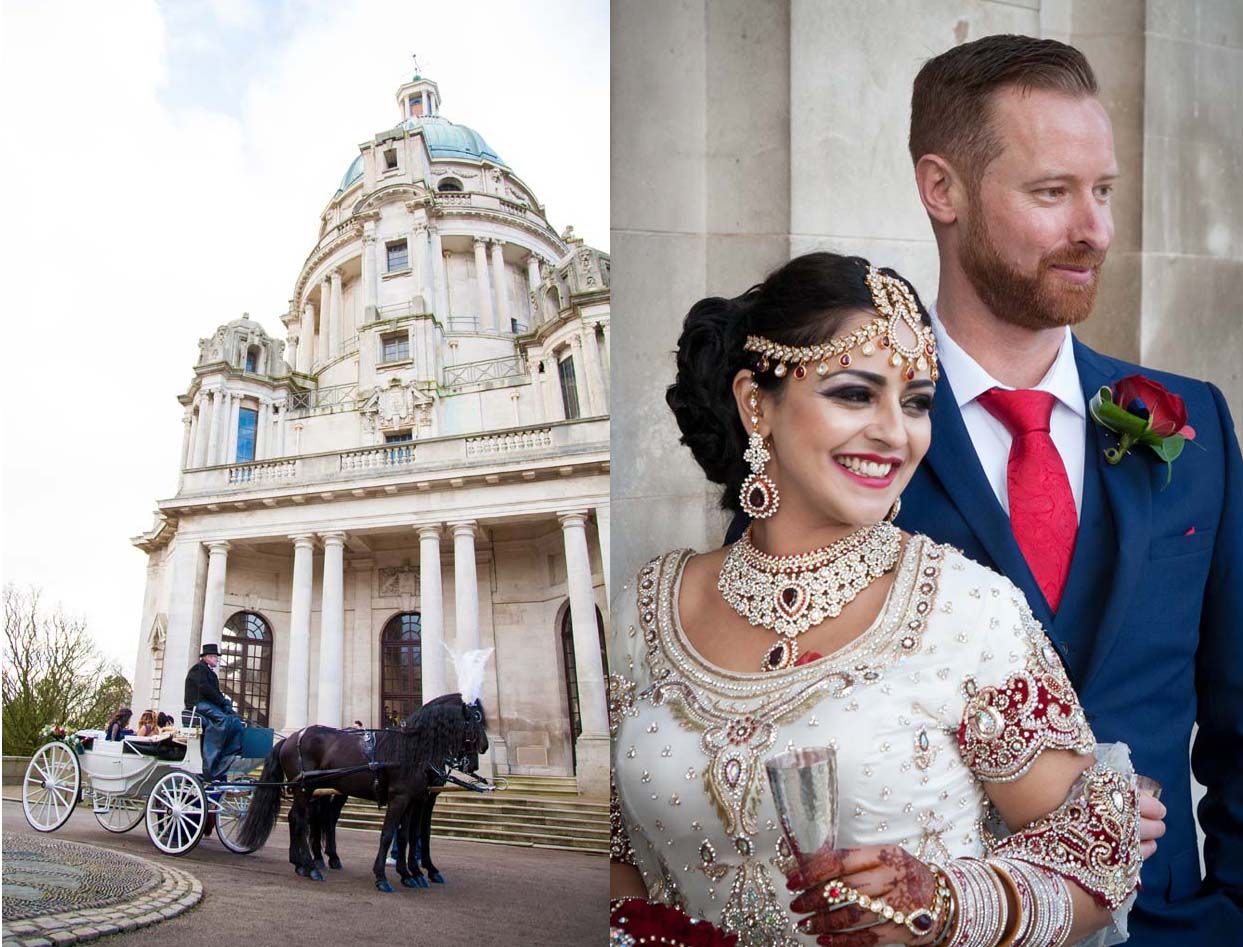 AV celebrated their first wedding with Mandi finally saying, 'I Do'. She tied the knot with her partner of 2 years, Jared from sunny Australia (where they met!) in Lancaster on Valentine's Day.
The Ceremony was held at Ashton Memorial in Williamson Park, also known as the 'Taj Mahal' of the North, followed by a reception at The Borough in Dalton Square.
The bride arrived in a beautiful white carriage with handsome black horses wearing white plumes.
The bride wore a fusion dress with a combination of the traditional Eastern and Western colours of red and white with exquisite handcrafted embroidery and bead-work. The groom was in a tailored three piece suit in navy blue with a rose and paisley tie to match his bride.
After the ceremony drinks and canapes were enjoyed. Later followed by a reception with 3 course meal, cocktails, merriment and dancing! The AV Team certainly shook the dance floor busting their grooves to a variety of music!
It was a fusion affair where East met West and with family and friends from the world over it brought plenty of colour and culture. The whole day was magical and nothing short of a fairy-tale. Mandi described the day as, "one of the best days of our lives!". And so they lived happily ever after…