What a Lovely Pair!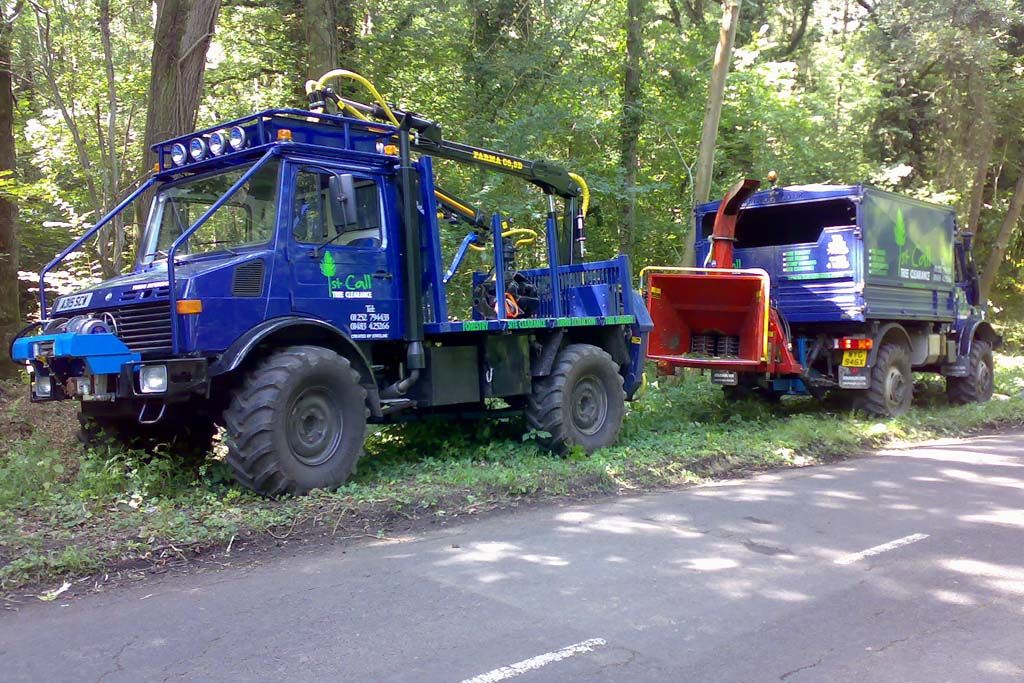 We supplied a U1750AG to 1st Call Tree Clearance back in Spetember 2006. They were so impressed with the machine that theyu immediately bought a Unimog U1300L to keep it company!
The 1750 powers a TP270 PTO and is a highly mobile, efficient chipping unit. The 1300L does it's duty as a timber grab with rear mounted crane allowing logs to be loaded onto the Mog or onto a timber trailed towed behind.
Both machines have proved to be very reliable in use and the guys now wonder how they managed without a Unimog!!