What a Bobby Dazzler!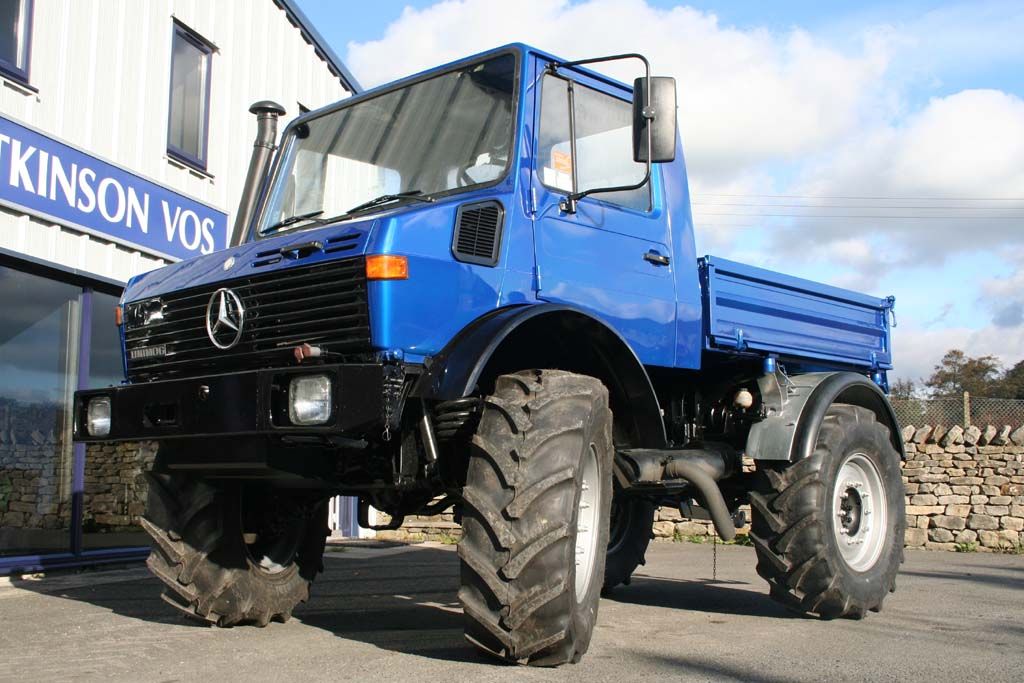 Our flagship Unimog is ready! It's been quite a project but what a result! If you visit our website, it is a U1600, our reference U1023.
It has been completely refurbished in our workshop to our top standards and is in great condition all round. It's a baby at year 2000 with only 4800hrs and 85000kms on the clock. The Unimog has only had one owner from new!
We have fitted brand new 445/70R24 Continental AC70s to it along with our soundproofing kit, a new dash, reupholstered seats, a rear PTO with dual clutch, rear linkage, and a three way tipping rear body with new ram. It has a range of our accessories on including an aluminium diesel tank, battery box and stainless steel stack. To finish it all off, the rust free cab and body have been newly painted in eyecatching metallic blue. Hurry! She won't be around for long!