Upgrades to a U1300L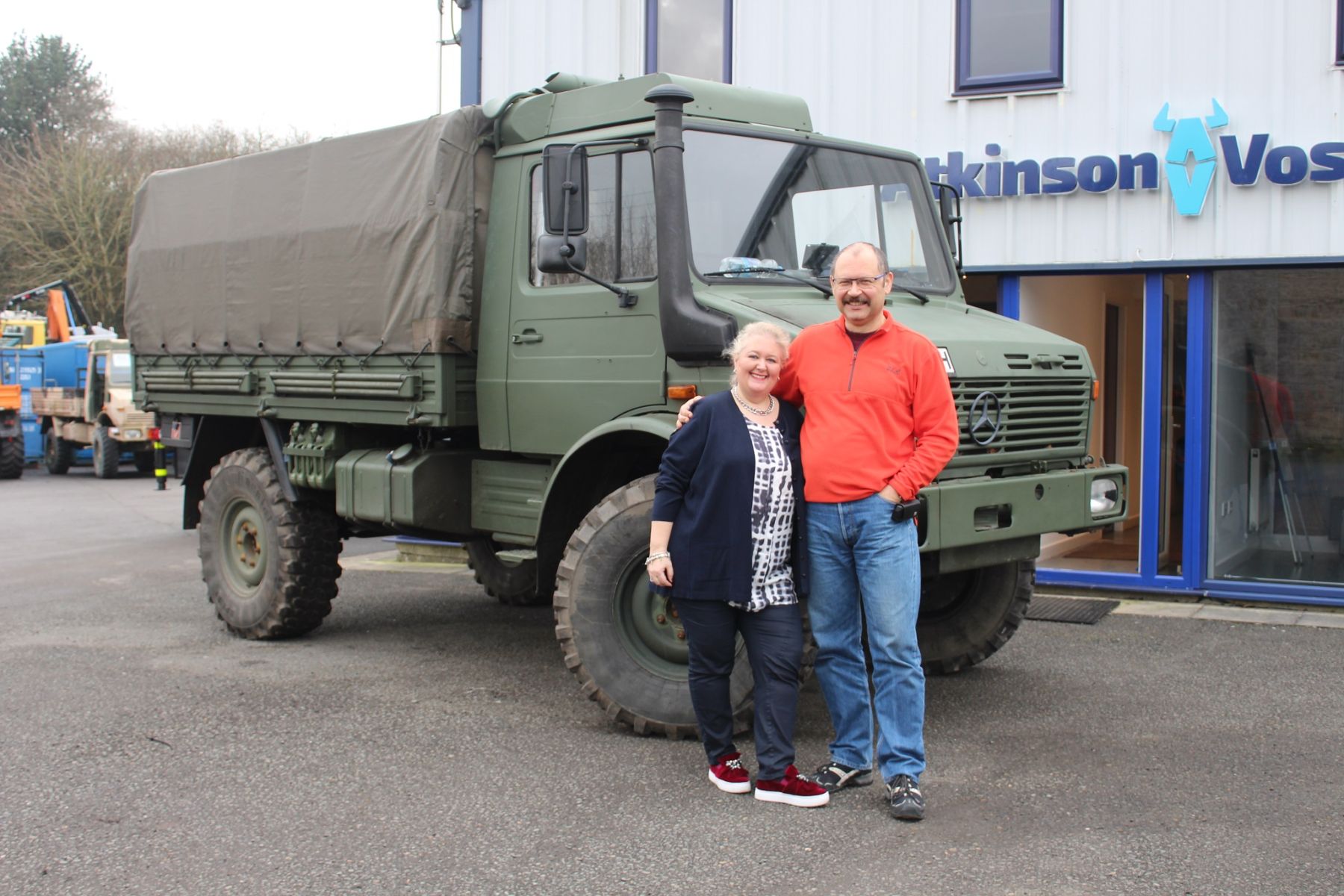 Sebastian Winkler uses his ex-military U1300L to transport vintage military vehicles all over Europe. The Unimog can often be seen with a Willys Jeep loaded in the back and an ambulance on a trailer behind.
We fitted our superfast ratio crownwheel & pinions and added a turbo conversion to the existing engine.
Sebastian was very pleased with the result and commented:
It is a real transformation as Frank and Simon promised. The Unimog is now transformed from a heavy truck performing like a turtle to a kind of agile Minivan.
Driving to Hull was a real pleasure and lots of fun. On the country roads I had to speed down otherwise my wife could not keep up in our Ford Transit camper. The best part was especially on the motorway, passing the big trucks like a car. Driving the Unimog with 65 mph at only 2000 rpm was something totally new and it is a pleasure to have so much less noise in the cab.
When we arrived at home we both came to the conclusion that it was the best decision to make the conversion in your workshop.