Update to Stocklist Page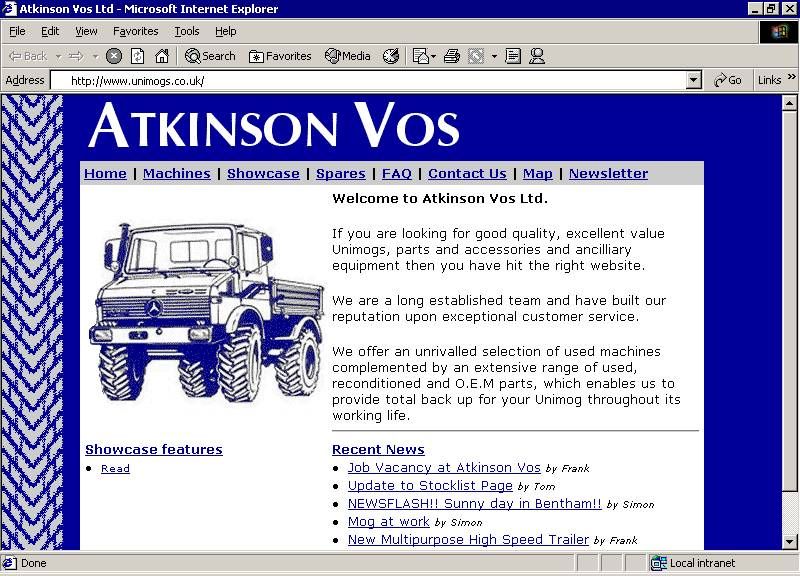 Just a quick note from your friendly webmaster letting you know that the stocklist pages now contain a thumbnail photograph for every machine in stock, if available.
We're also currently producing a dynamic Product Showcase feature for the site, so you'll soon be able to have a closer look at the parts and accessories we produce and sell for the Unimog.
If you've any comments for new features you'd like to see on the site please email administrator@unimogs.co.uk with your suggestions.