Unimogs Line-up and Get a Glimpse of Their Future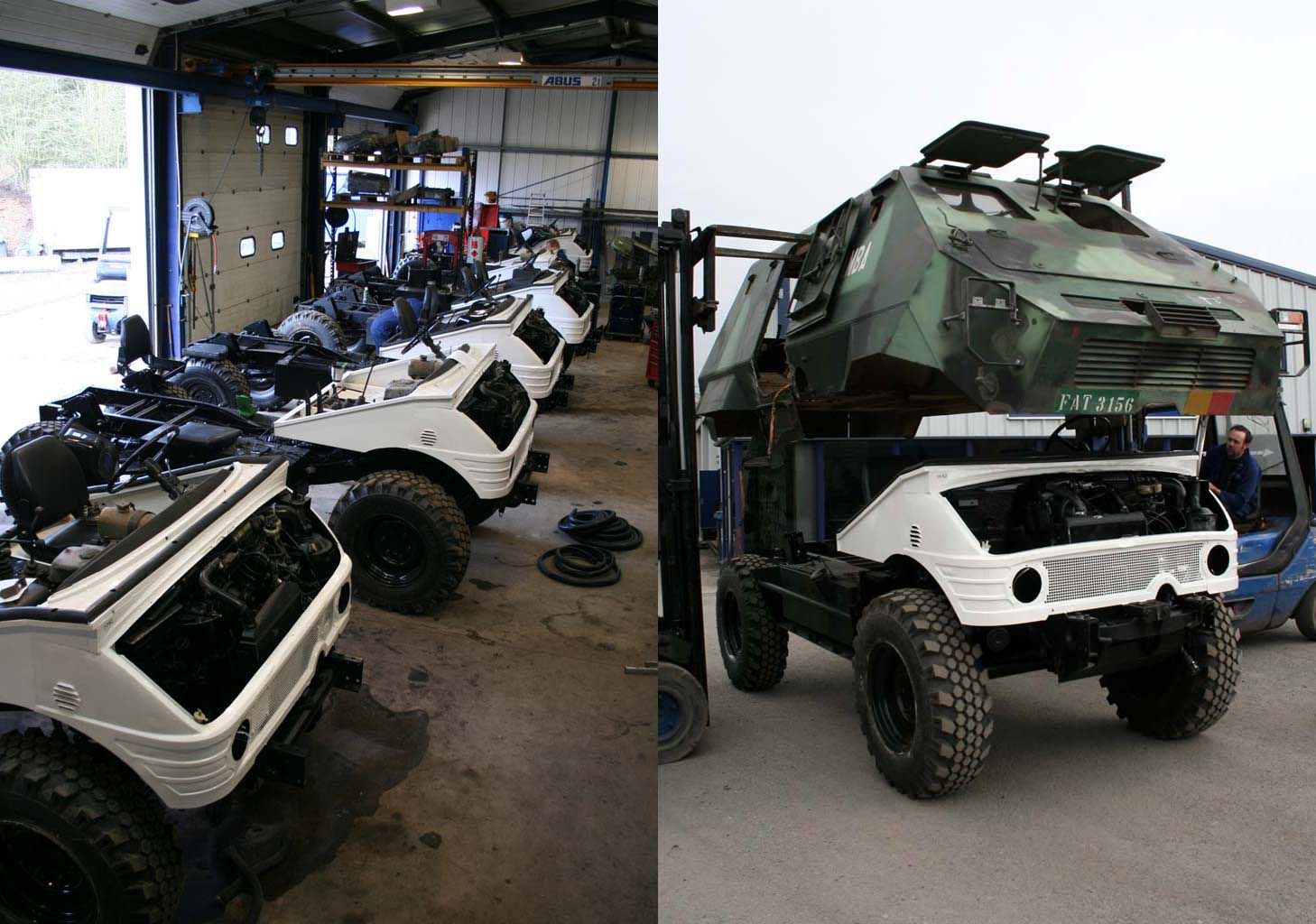 These little U1100 Unimogs are well underway in their transformation into global peace keepers. They were given a test run recently and drew some curious glances from the local population. Although our Bentham neighbours are well used to Unimogs driving along the main street, they don't see many open roofed ones! Maybe it will start a new trend!
This last week has been all hands on deck with lots of the time taken up in making the finishing touches to the set as these mogs are heading overseas very soon. Here, you can see all the ones we could fit in our workshop but there are 7 in total. They came face to face for the first time with the 3 tonne armoured body which will be sitting on their back and were given a preliminary fitting with this shell which has been specially made to fit. It's an AV first!