Unimog to Support 1,000mph World Land Speed Record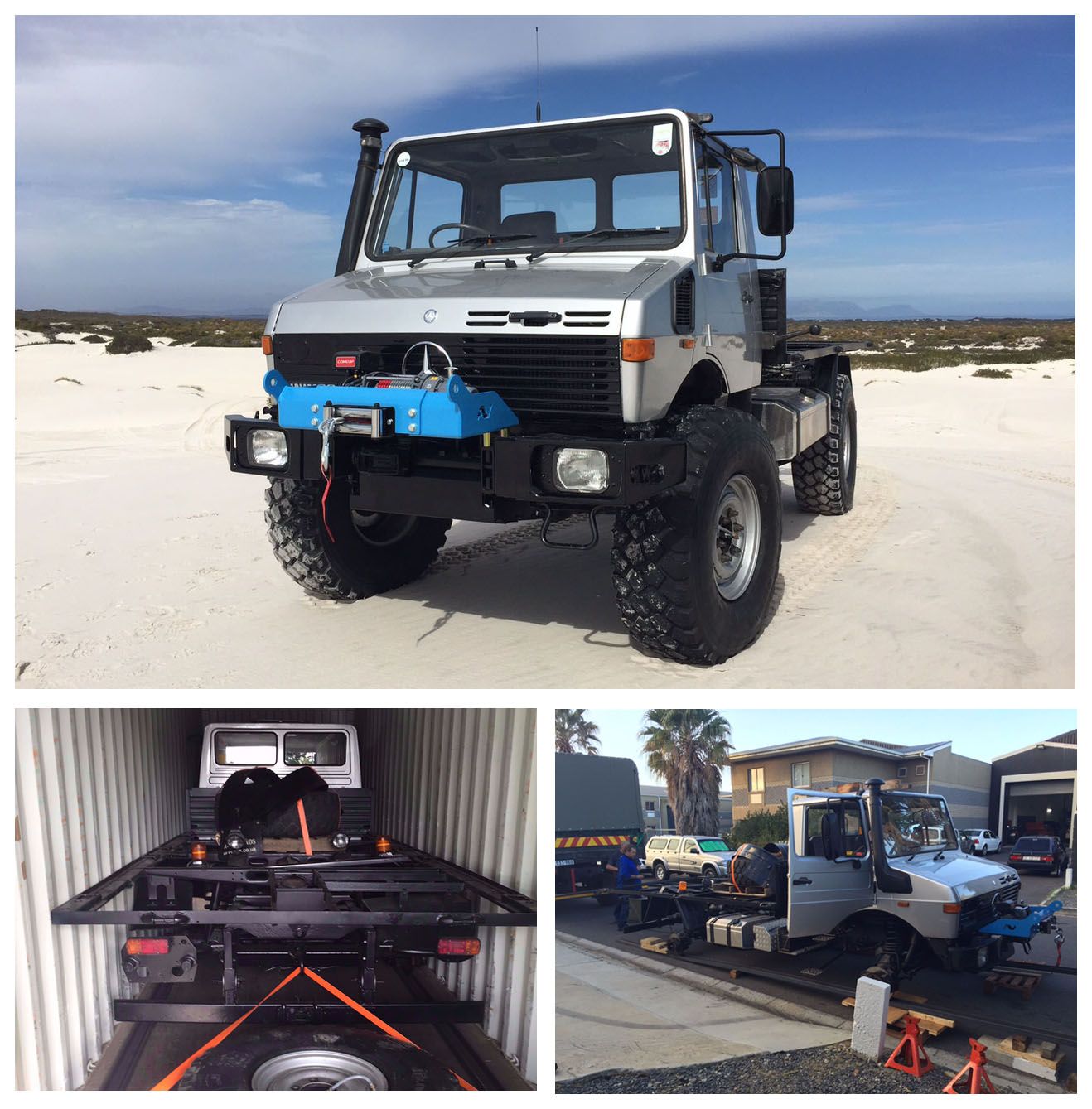 On the tail end of last year we sold a U1550L to Skip Margett of Farm Film Productions in Cape Town, South Africa. After having been through our workshop for some repairs and modifications, it finally arrived safely to it's destination and is currently being converted into an overland camper. Skip wanted the camper specifically for the 1,000mph world land speed record (The Bloodhound Project) where he'll be on the track for 3 months of this year and again next year and didn't really fancy all that time in a tent! Skip also intends to do some exploring in his shiny new Unimog Camper to Botswana and Namibia (very near neighbours to the track) so it's not all work and no play!
Before it left for it's great adventure the Unimog underwent a full service, rear body extension to allow for a composite body, fitment of a new AV electric tow hitch and aluminium battery box, new wheels & tyres, new clutch and a full repaint in silver including the rims. Skip told us how he really enjoyed the process of buying through us guys, "it was like purchasing a really expensive car from Mercedes or Audi - you guys run a slick operation".
We wish Skip all the very best with attempting the world land speed record and look forward to some pictures of the Unimog Camper next to a super-fast car!