Unimog Survey Vehicle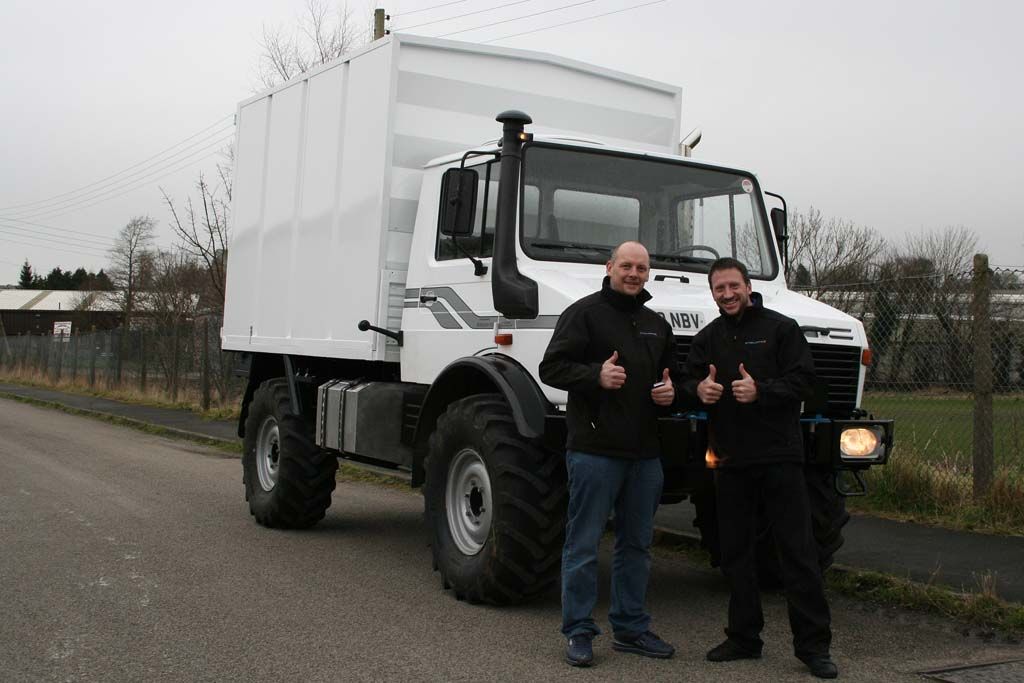 We've just supplied this rather smart U1300L to Cyclops. They carry out specialised survey and repair of sewers with whizzy remote controlled robots. The specially constructed aluminium body will house monitoring equipment and computers as well as two operators. The Unimog will make it possible to carry out work in areas where access is difficult.
As well as making the body we have fitted a 6.8T electric winch to the front and rear; the latter incorporating a substantial tow hitch. The whole Unimog has been repainted in white and the cab has our sounproofing kit fitted. Finally we have added a set of large 425/75R20 Agricultural tyres to keep the Mog going in the worst conditions.