Unimog off Road Recovery Vehicle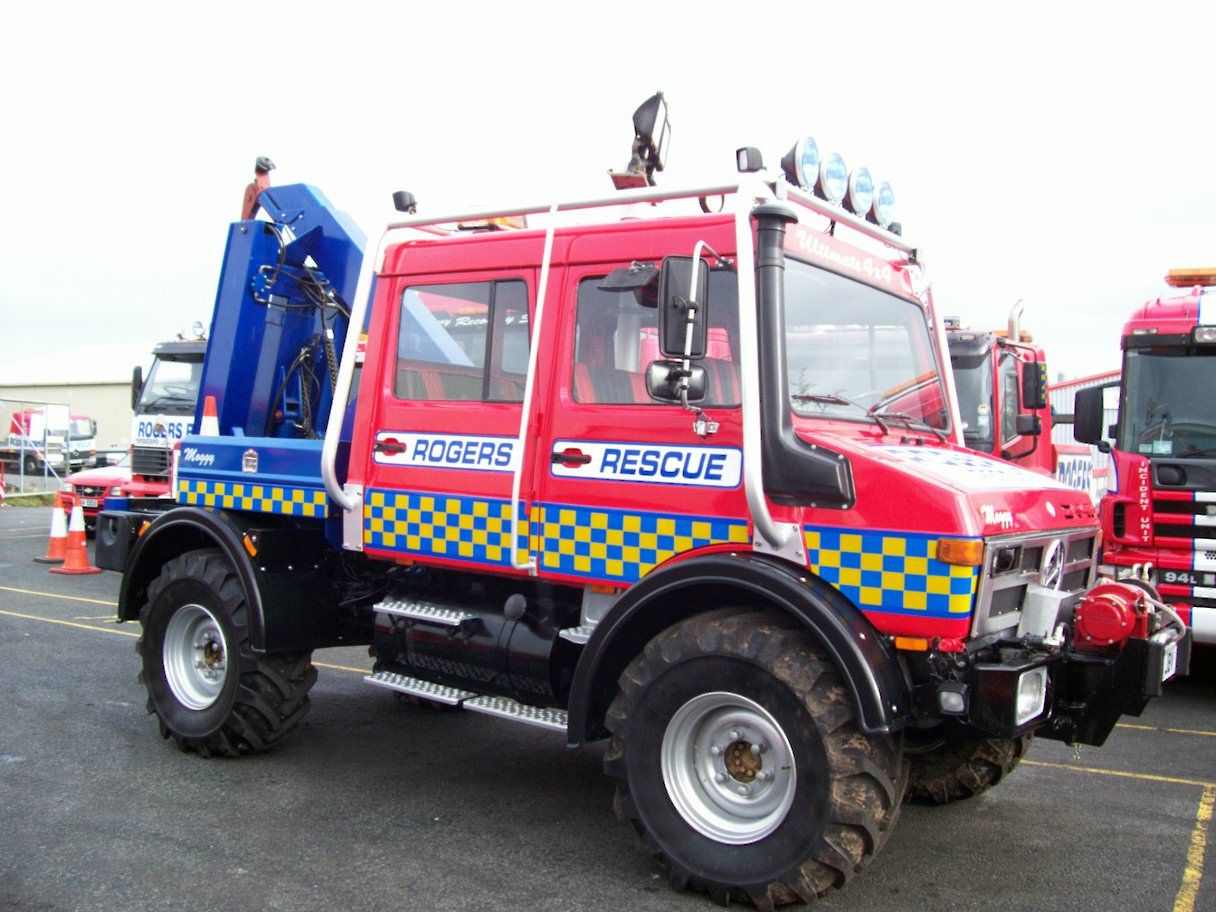 We sold this Unimog U1250 DOKA (double cab) to Rogers Rescue about 2 years ago. It was an ex-rail vehicle which had spent most of it's life sitting in railway sidings waiting for work.
Roger and his team have totally transformed the Unimog in this time. As well as the recovery equipment they have added a plush interior with natty black and red striped seats and chequerplate floors and on the outside their own stainless steel radiator grille.