Unimog in Tree Surgery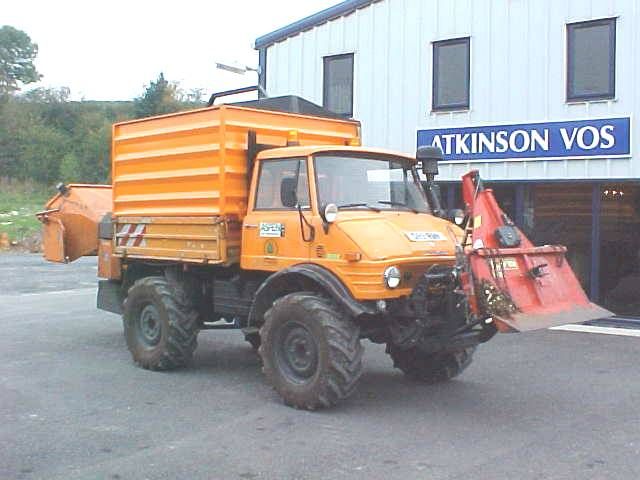 Local customer Mark Sigrist of Aspen Tree Services bought this U900Ag from us about 18 months ago. After a long time thinking about the purchase he has never looked back and the Mog is working every day.
As you can see it works hard for a living powering an 8" chipper on the rear and a forestry winch on the front for timber extraction.
Looks rather smart doesn't it!