Unimog in the Snow (1)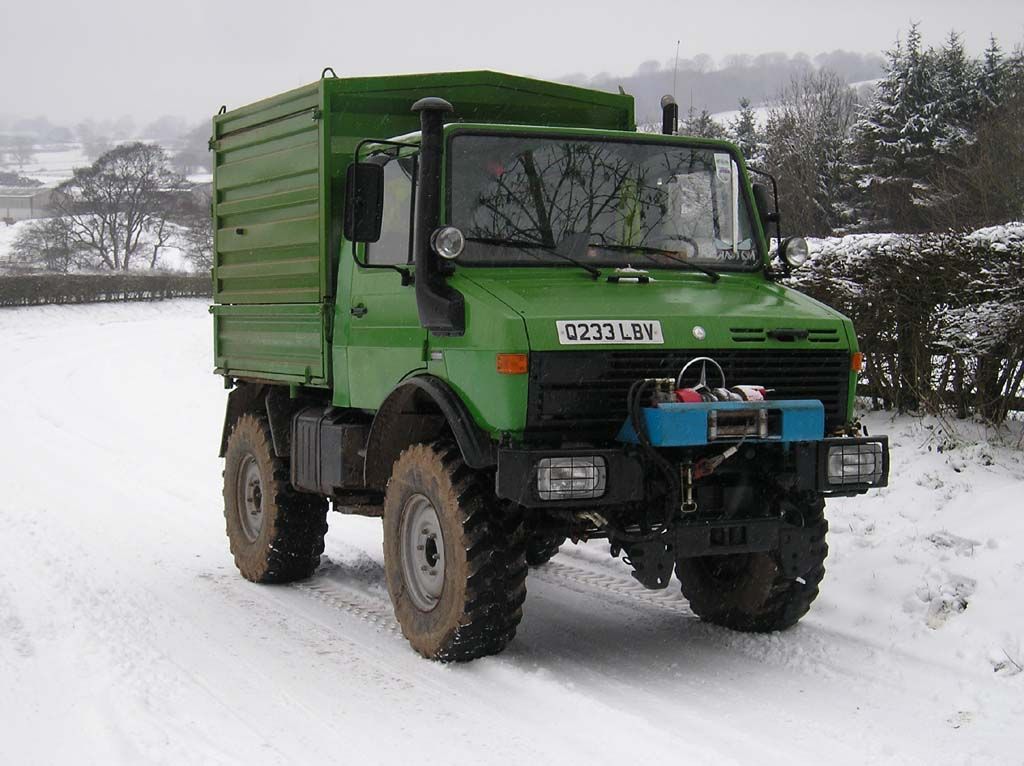 During the recent snowfall in the Midlands Paul Ennis went out to play with his Unimog! Naturally snow like this is no problem to the Unimog with its 4x4 and diff-locks front and rear!
Paul bought the Unimog from us sometime ago and it remains an invaluable tool in his tree-surgery business (see earlier articles) and has so far proved to be totally reliable.