Unimog Hydroseeding Unit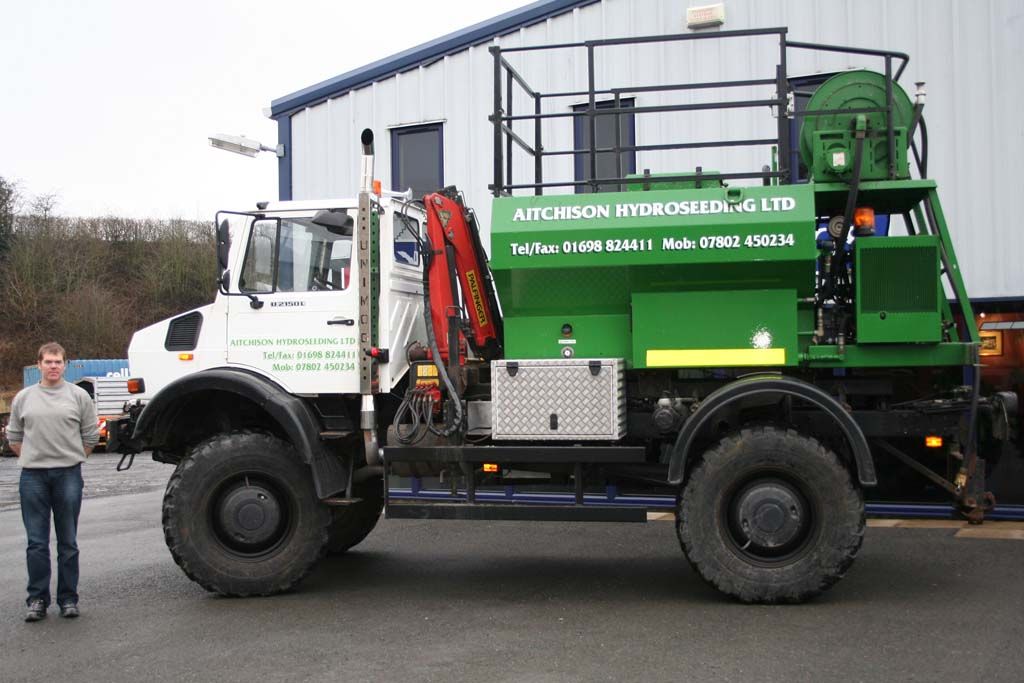 Gary Aitchison has owned this Unimog U2150L from new. He uses it as a hydroseeding unit. When full with the water, seed and fertiliser mixture the unit weighs over 11 tons!
We have recently carried out some servicing work and repairs on the Unimog and have built a custom super-high-capacity aluminium diesel tank and storage box.