U900 Tows U2150!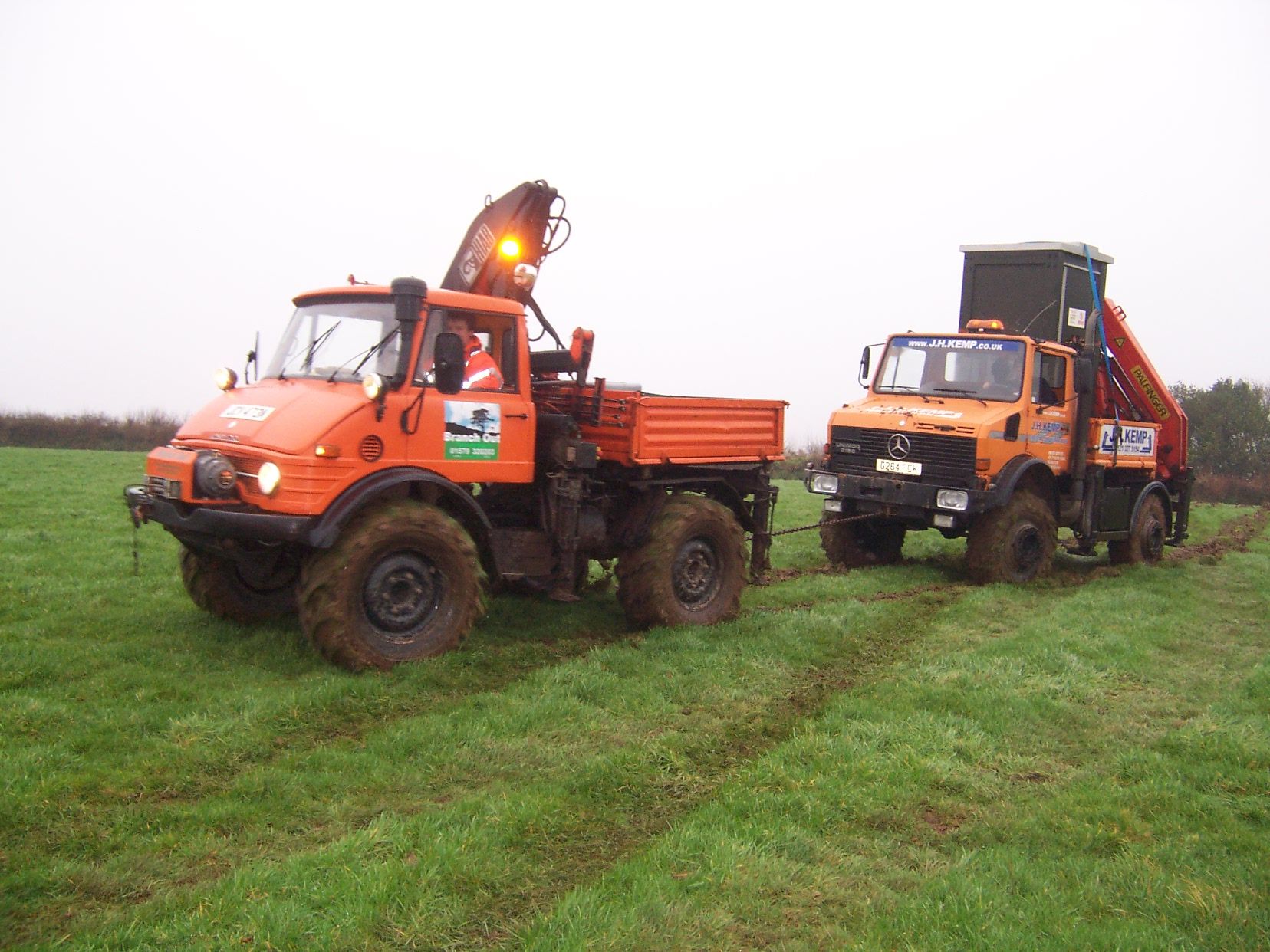 Yes, you read that right! Here is a picture of a little U900 giving a much bigger version (9 tonnes to be precise!) of itself a tow out of the mud!
This U2150 got a little stuck and luckily Ruperts U900 was nearby to lend a hand! None of this would have been possible though if Rupert had not brought his Unimog up to our workshop to have a reconditioned injector pump fitted, bringing the horse power up to 130!
Well done little mog! Bigger is not always necessarily better!!