U500 fitted with many AV accessories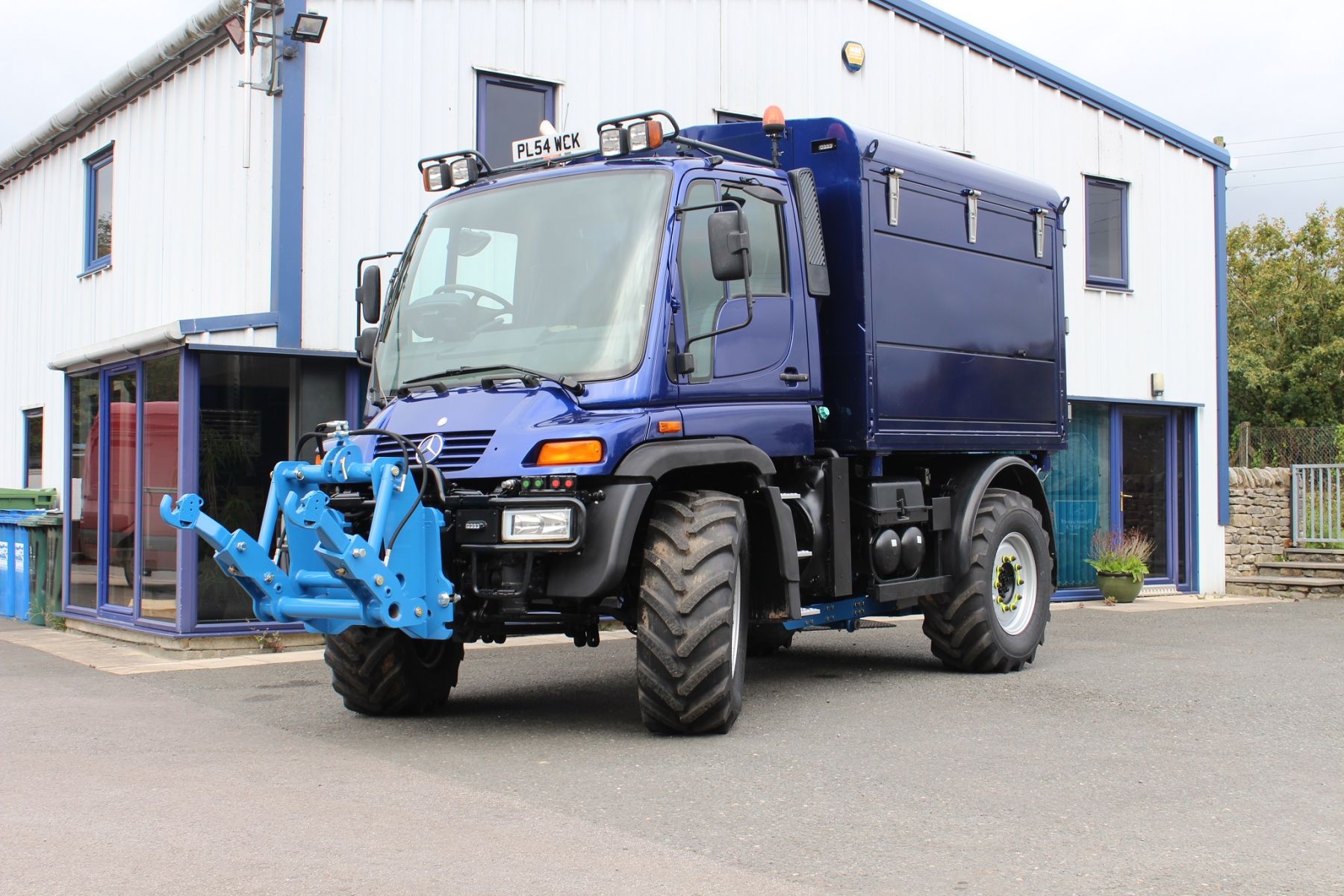 Here you can see our stunning U500 which many customers may have seen first hand at the APF show in September of this year.
Fitted with many of our own accessories including:- Pick-up hitch, rear three point linkage, rear PTO with duel clutch giving full HP, three way tipping woodchip body etc etc.
This was not listed for sale for long on our stock list when our customer Darren Horne had called us looking for a Unimog to suit his business.
Darren needed the Unimog as soon as possible so this U500 fitted the bill perfectly as we had rectified all defects on the Unimog before exhibiting it at the APF show.
We removed the rear PTO as Darren did not need this and then once removed Darren jumped in and drove it on its maiden voyage up to Scotland.