U400 Agricultural Conversion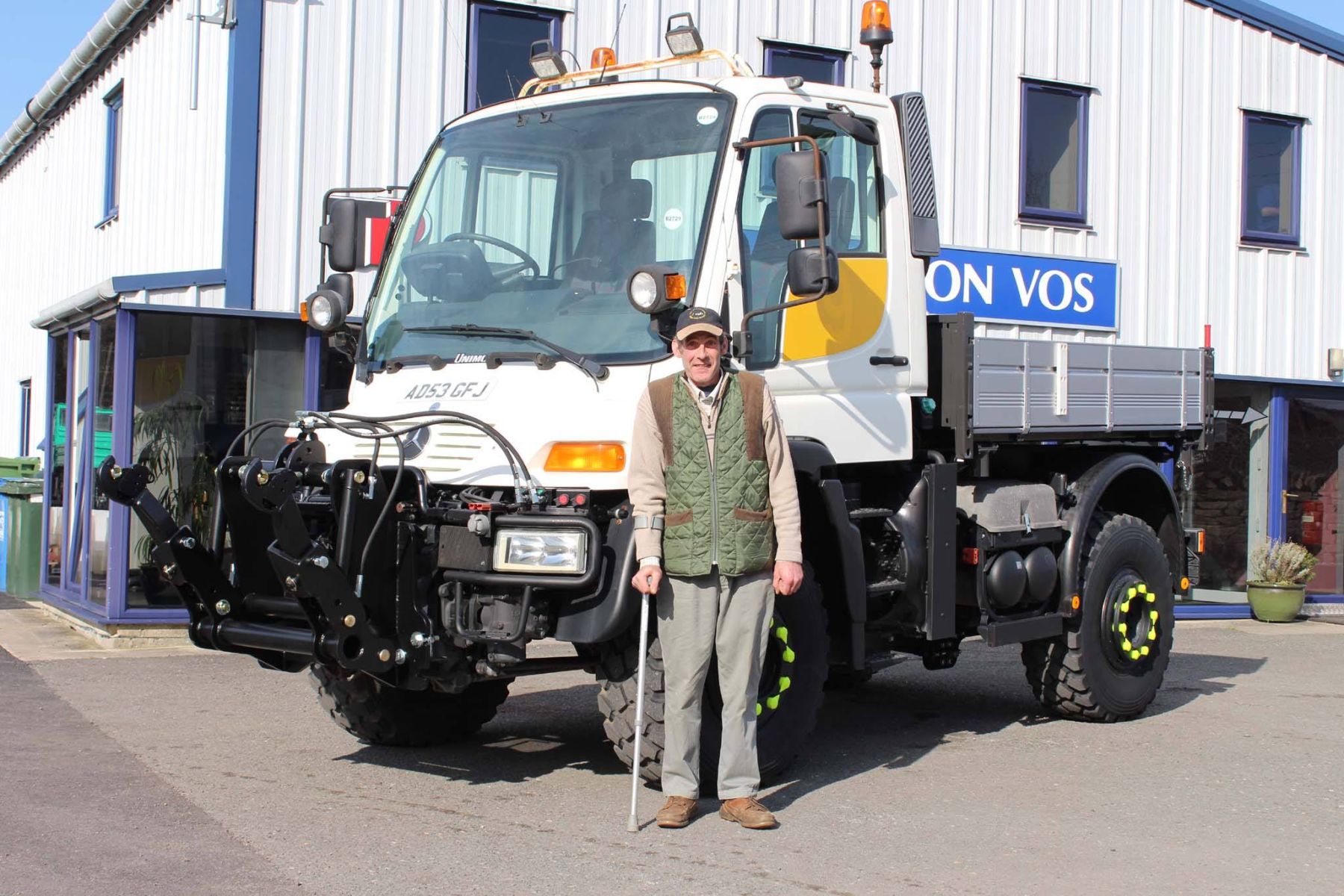 We prepared this ex-Airport Unimog U400 for our longstanding customer John Packer. John bought his first Unimog (a U1200) from us in 2005. Despite having been trampled by a horse and suffering a broken pelvis a few weeks earlier John was determined to drive the U400 home to Oxfordshire.
We fitted a 4 spool hydraulic system, a front PTO and an AV heavy duty front linkage. At the rear we added an AV pick-up hitch as well as an x-frame, 3 way tipper ram and rear body.
John was thrilled with the results and the Unimog was working the very next day.