U2150l38 Project Coming Along Nicely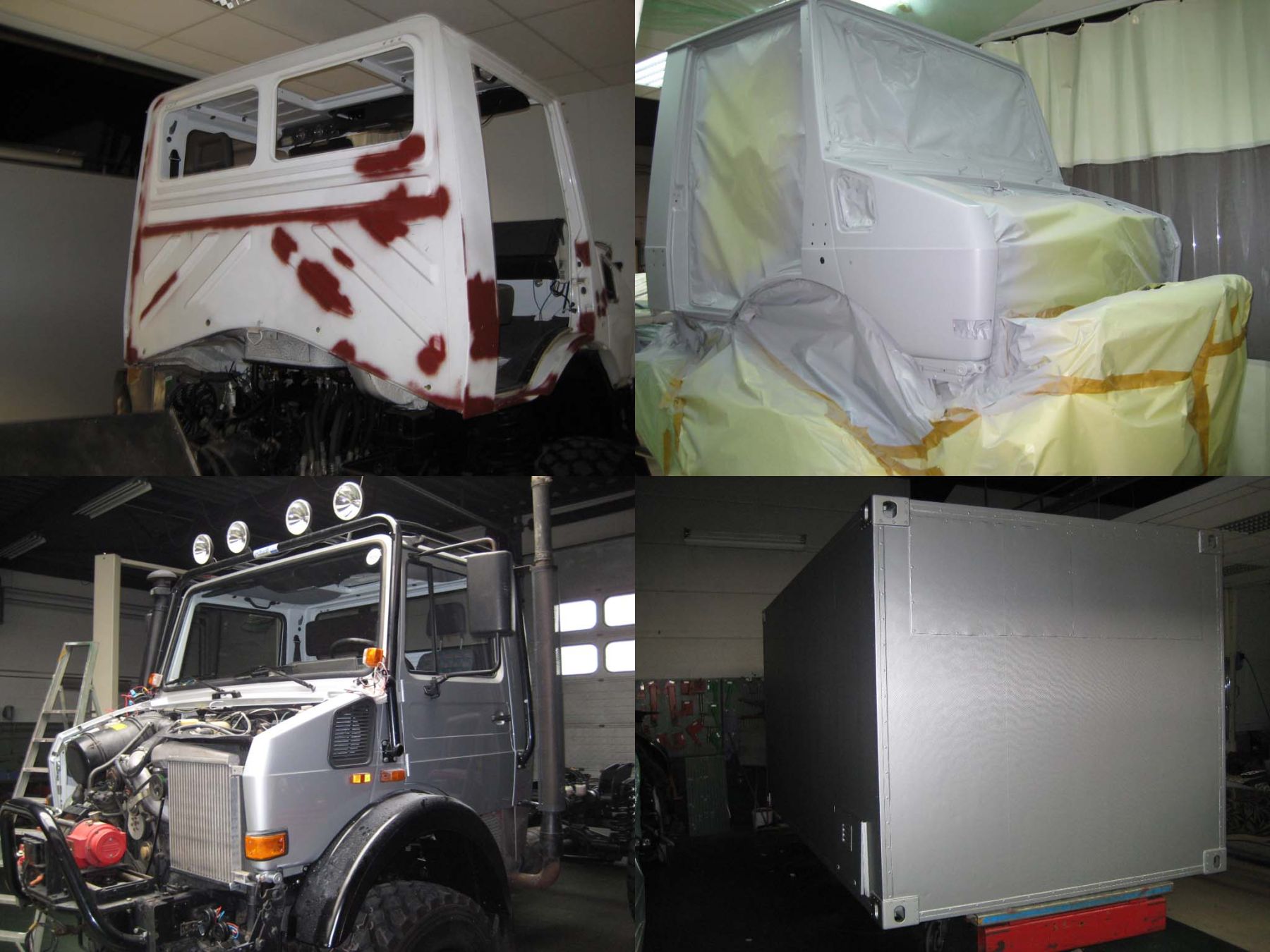 I'm sure you all remember the U2150L38 Unimog we had in stock a while ago that had the pricetag of around £60k?!? Well, last month, the new owner in Belgium, kindly sent us some photos to let us know how things were coming along and this month, he has sent some more!
As you can see, the cab was all prepared for painting and has now been done in silver, the interior too. The chassis has been repainted in black and the back body has also been done in silver. Any dents and rust are all gone and the Unimog is looking really good.
They hope to have it ready by the 18th May, so by the next newsletter, we should have some pictures of the finished article!