U1750l at the Picturesque Loch Cluanie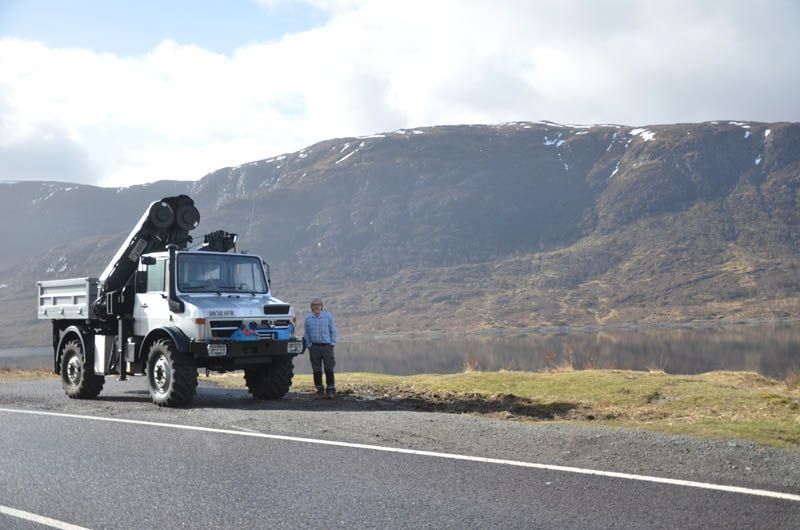 Stuart MacLeod brought this Unimog U1750 fitted with a large HIAB looking & feeling rather sorry for itself.
We gave the Mog a thorough mechanical overhaul and fitted a new hydraulic winch and front PTO shaft at the request of the owner.
A new aluminium rear body with integrated toolbox was designed to the owner's specification.
We carried out extensive repairs to the cab and finished off the project with a fresh coat of paint.
The Unimog has undergone a massive transformation from a tired workhorse to a smart, professional looking vehicle.
You will now see it driving around North Scotland working hard for the owners forestry business.
Stuart sent some photos across to ourselves where on the way home he had stopped at Loch Cluanie in Cluanie and I hope you agree how beautiful it looks, the scenery isn't bad either.