U1600 SUCCESSFULLY BROKERED!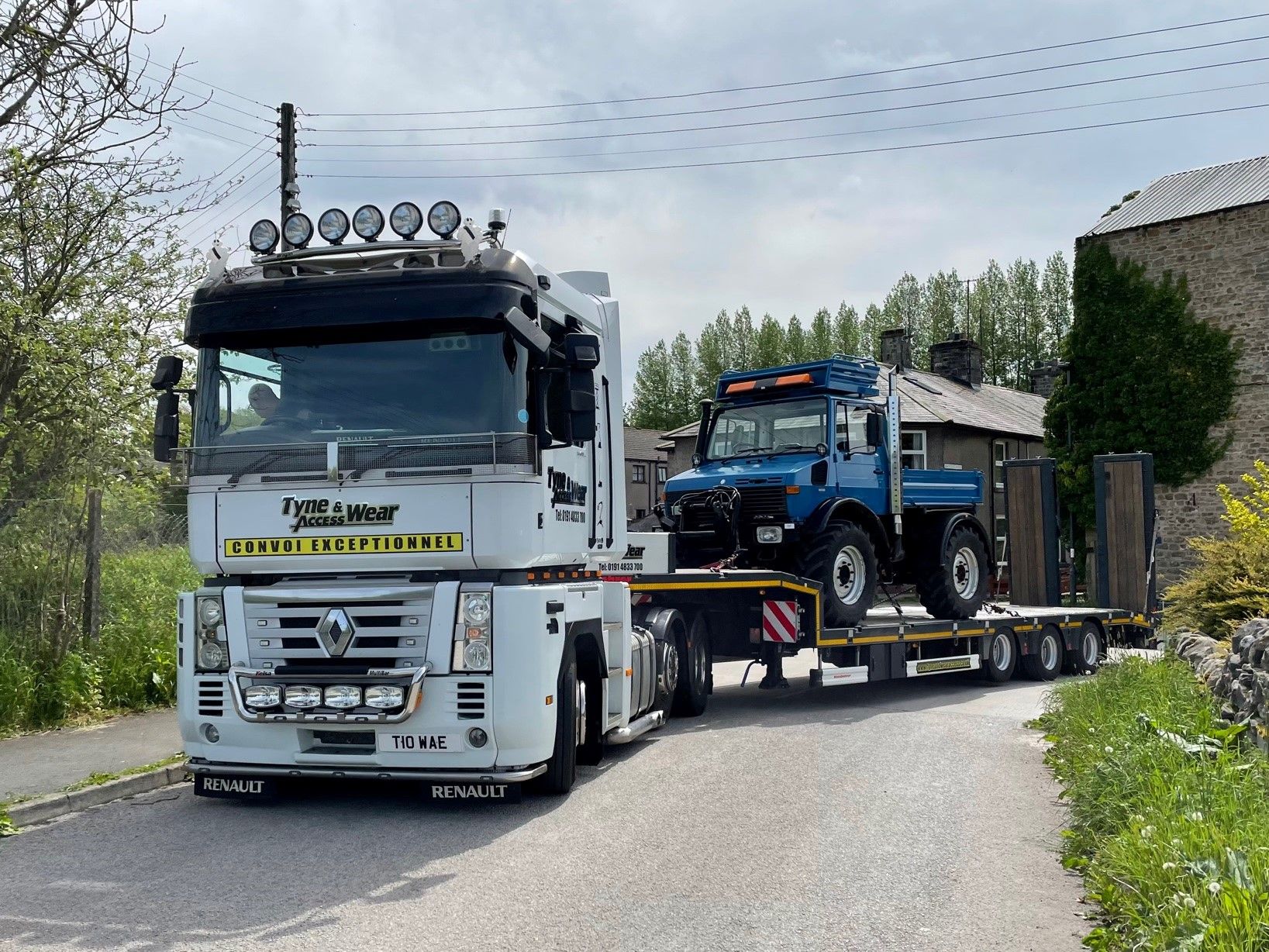 It was a real treat to see this Renault Magnum in the yard today. It dwarfed the U1600 on the trailer.
We first sold the Unimog back in 2002 and have recently brokered the sale to a new owner who plans to bring the Unimog back to it's former glory.