U1600 ready for tree surgery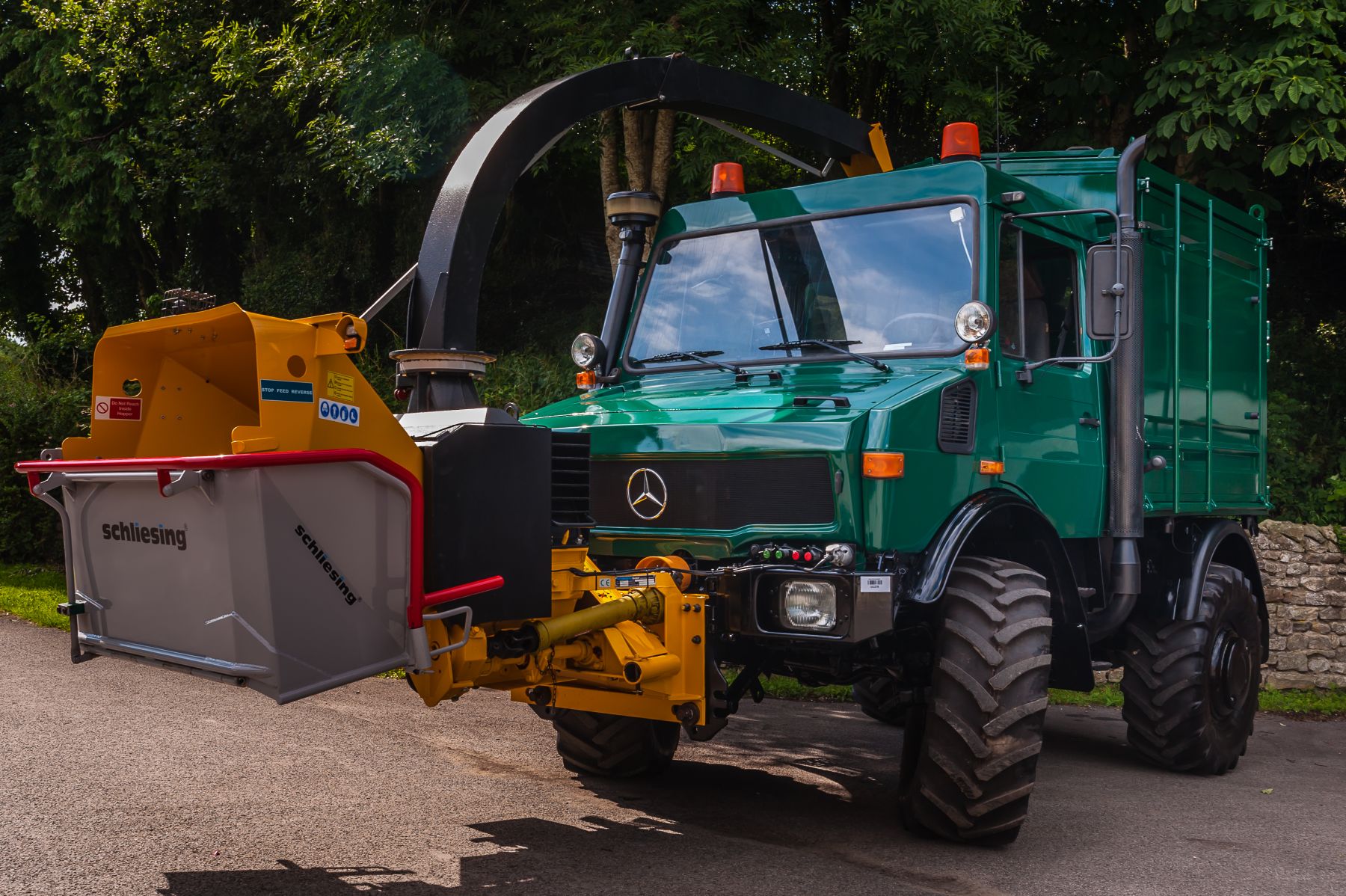 Geoff came to us a a few months ago looking for the perfect Unimog for him and his tree surgery business.
After having a good conversation with Geoff and understanding his needs and expectations we settled on an ex German council U1600.
We rectified all the defects on the Unimog and fit a rear 3 point linkage with brand new arms and adjusters along with a brand new Atkinson Vos pick up hitch and new 425/75R20 Mitas tyres.
Geoff had also told us that he had purchased a front mount Schliesing chipper and required a chipbox for the Mog, we sat down and came up with a few design ideas for the chipbox to make it applicable to work with the front mount chipper.
When Geoff saw the Unimog he was over the moon with how it looked and couldn't wait to put the Unimog to work, we grabbed an opportunity to take it on a little photoshoot before it vacates our yard and gets put to work.