U1500 Research Mog Put to the Test in Welsh Moorla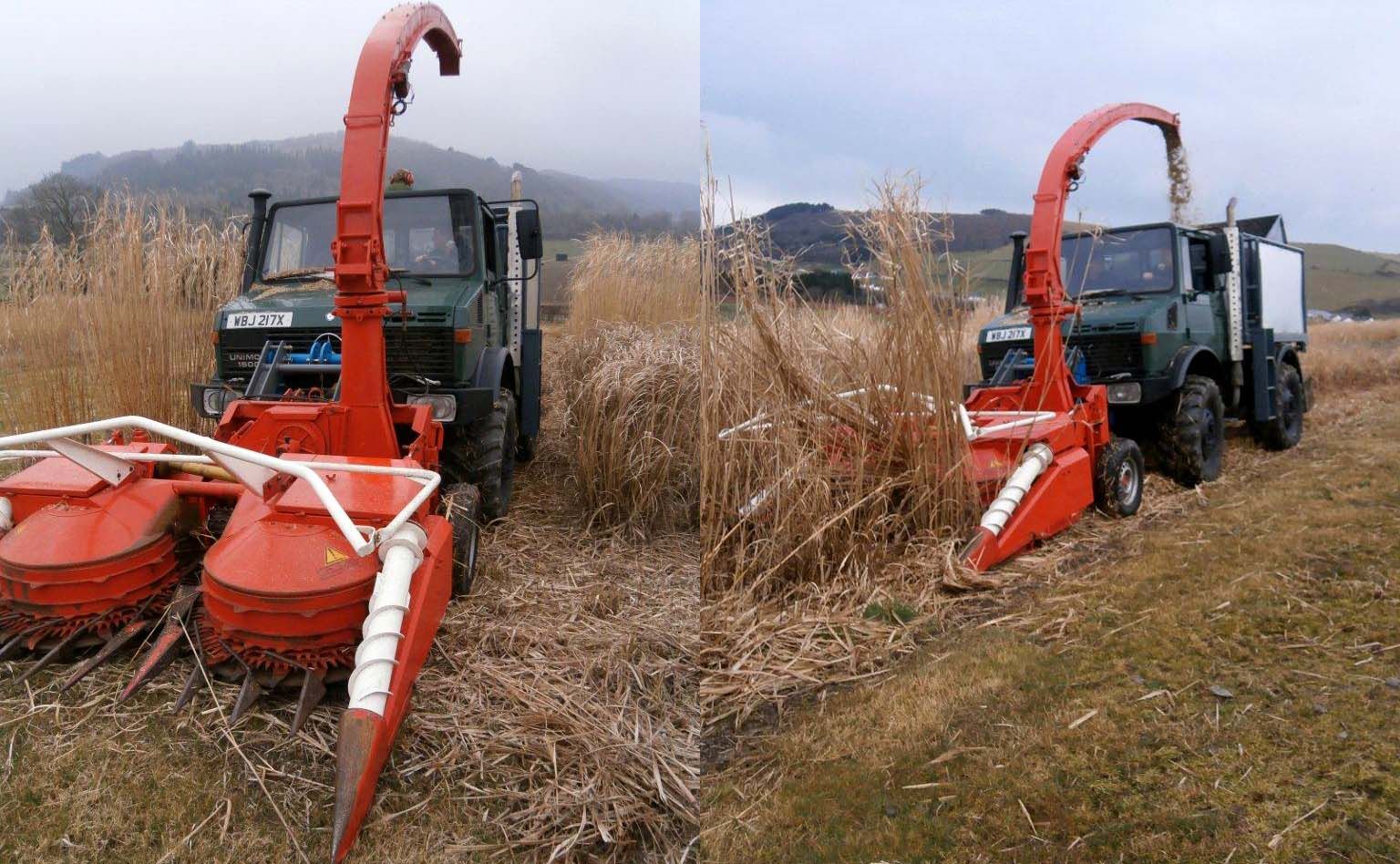 We supplied this U1500 mog to a University in Wales who are undertaking a research project which will give vital information about the development capabilities of Miscanthus, a C4 grass which is native to Eastern Asia. Scientists at the university have one of the largest Miscanthus collections outside of Asia and the project is underway since DEFRA identified the plant as one of two potential species worth developing for bio energy in the UK.
The mog has been carefully prepared for the task as on the front it has been fitted with a large PTO driven forage harvester which then feeds over the top of the mog into the chip box on the back. The project is important as the world's population is predicted to rise to nine billion by 2050 and food productivity will have to rise by 70% to meet demand. Non-edible plants are an attractive alternative to using food crops for bio energy (a current trend) if they can be grown in a way that does not compete with food. As Miscanthus grows quite happily on uncultivated land, it so far suits the job perfectly.
We're happy to supply a Unimog for such a worthy cause and are confident it will meet all expectations. Good luck with the project guys!