U1400 in the workshop last week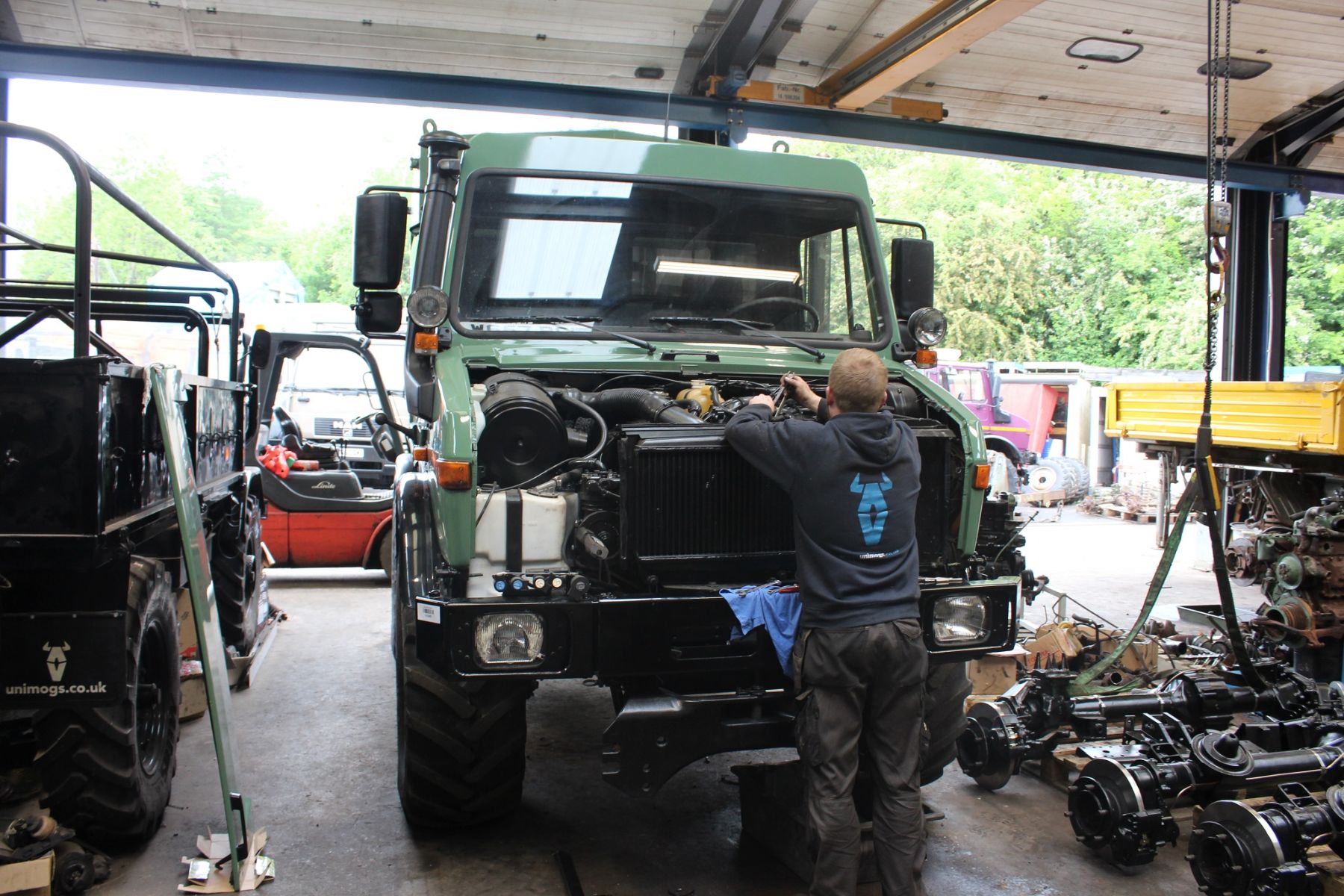 Our customer brought his U1400 last week and noted that the Mog was low on boost and didn't feel like it had a lot of oomph in it when pulling trailers and going uphill.
He brought it in and after carrying out a few checks in the workshop, we noted that the turbo was not giving enough boost to allow the injection pump to open up and let the fuel in the engine.
We checked the intercooler, turbo and all the pipework to make sure it was all in good working order then we turned our attentions to the injection pump. This was recalibrated to give it a slightly lower boost.
We put the Mog on our dyno machine and she was giving out 150hp at the PTO compared to the 137hp she was giving when she came in and she drove a lot better and felt better at the wheel.
Since our customer has had the Mog back, he has really noticed the difference and said
Fully loaded it pulls like a train, great job by everyone.