U1400 for Cropsraying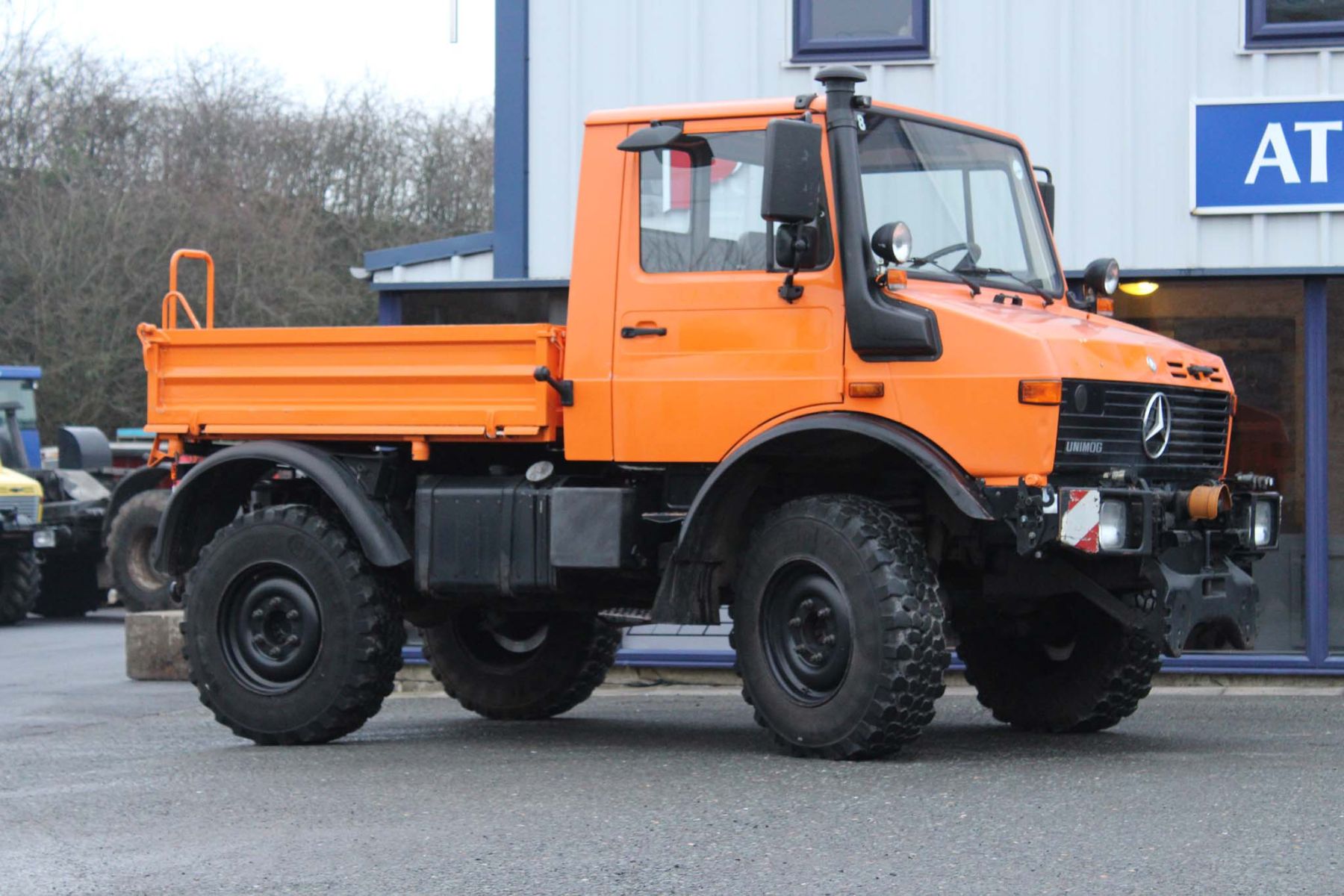 We sold this lovely ex-German council U1400 to a long standing customer Joe Welbon from Aberdeenshire. It replaces a 1980s U1200 which had an argument with a speeding 4x4.
The Mog is to be used for crop spraying with equipment mounted on the x-frame and on the AV heavy duty front linkage. We also fitted working gears to allow the Unimog to maintain the optimum ground speed with the PTO running.
Joe and his employees are thrilled with the new Unimog which is already earning its keep.