U1300L used for hauling Coffee beans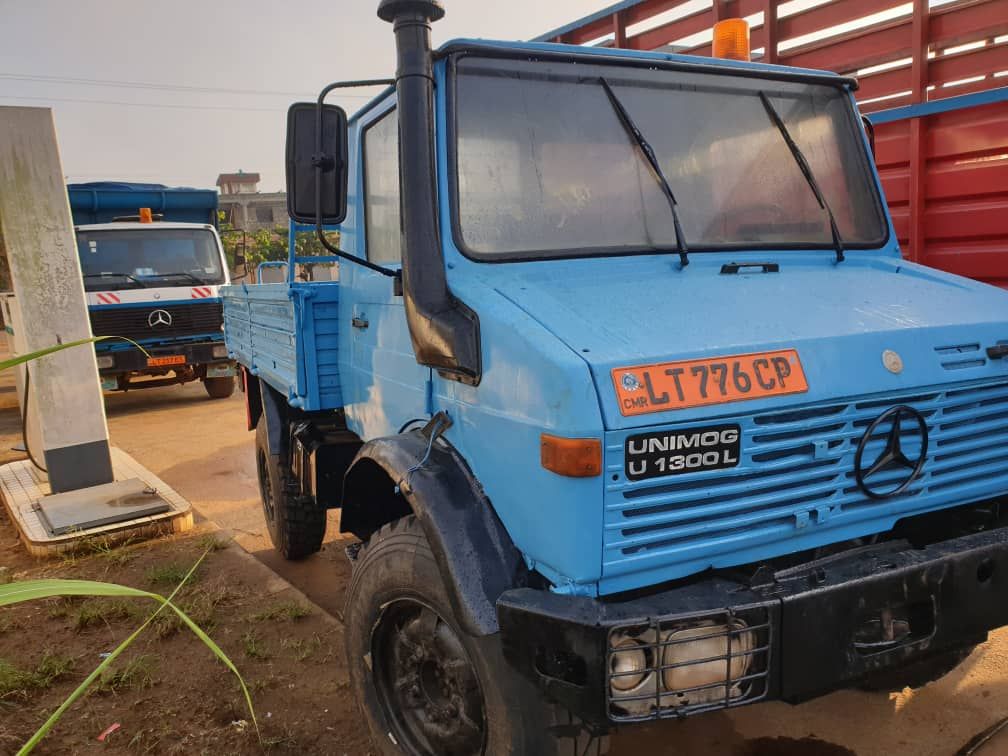 We supplied this U1300L several years ago to a customer in Doula Cameroon.
It earns its living hauling coffee beans.
The Unimog is the only vehicle which can conquer the difficult terrain to get to the plantations.
It lives with 2 other U1300L and a U900 for company.
We will soon be shipping an order of spare parts to keep these Unimogs running.