U1300l for the Usa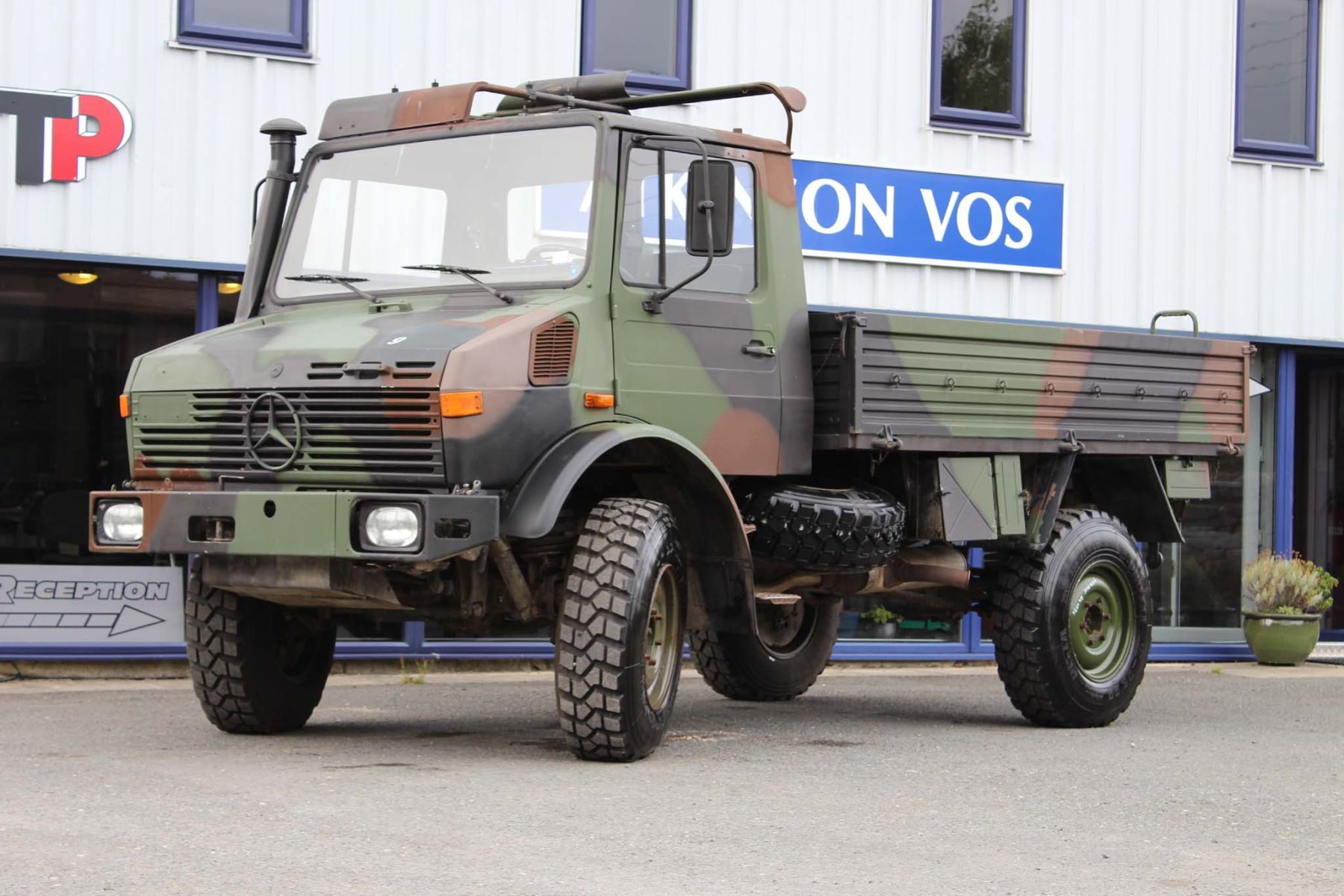 Next stop Maine for this U1300L. Ship's Captain Earl Moore visited us earlier in the year and fell in love with this ex-military Unimog.
We've added fast axles, turbo conversion and 395/85R20 Michelin tyres. Our paintshop are currently refinishing the Unimog in original Mercedes green.
We'll then load the Unimog into a container for shipment to the USA where Earl will be using the Mog for hunting and general fetching & carrying.
We always have similar Unimogs in stock which can be prepared to your spec and shipped to your location.