U1300L camper ready for future travels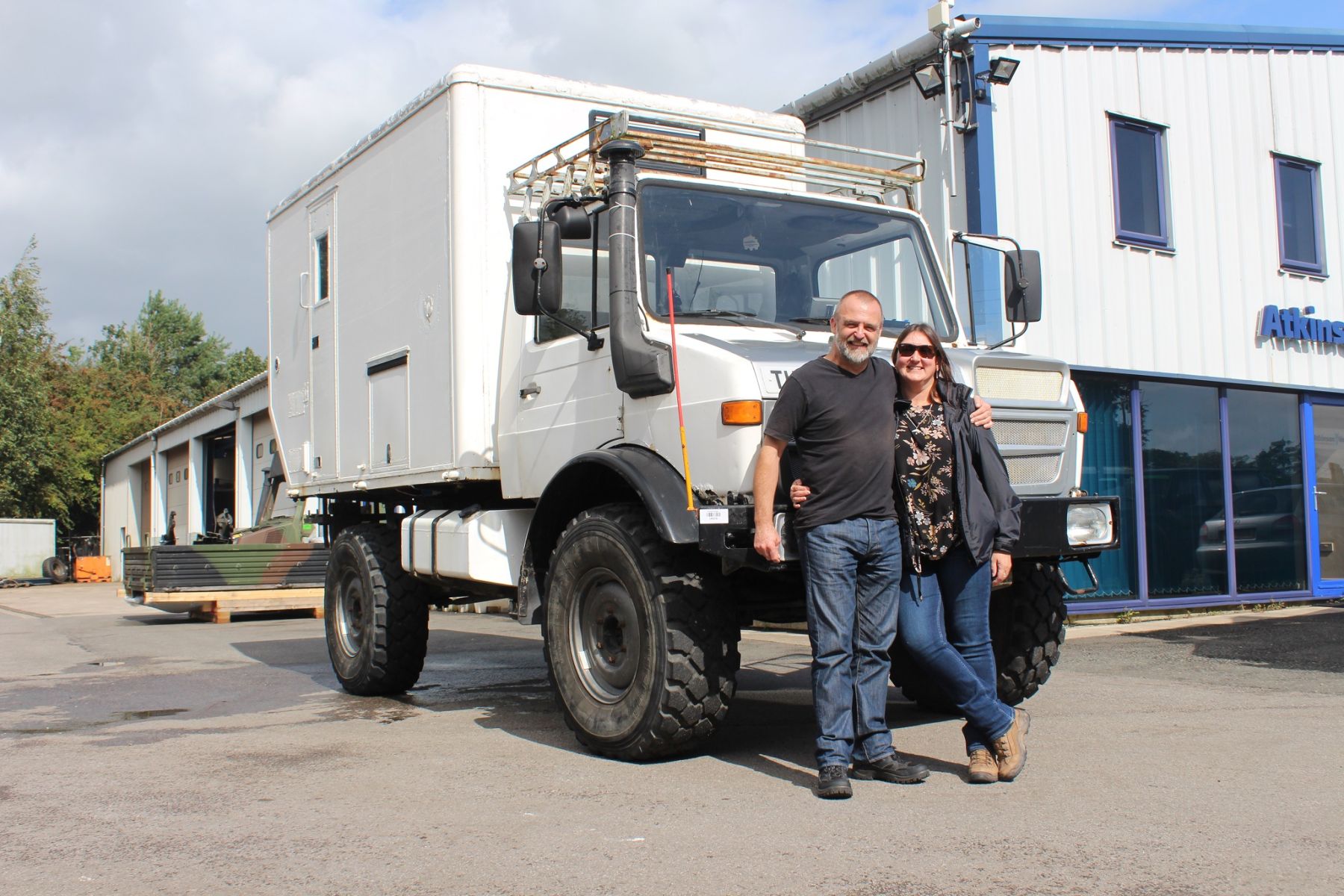 Sold a few years back this U1300L camper, our customer Toby who had purchased this Unimog from us had asked if we could broker it for him as his family had increased and he required a larger vehicle with additional seating to accommodate.
We were more than happy to oblige, at the Adventure Overland show in April we got speaking with customers Gareth and Maria in regards to a U1300L as a basis for an Overland vehicle and said we would have one ready to go coming in to stock soon!!
After a few months Toby was ready to send the Unimog to us for brokering, we contacted Gareth and Maria to come and have a look and instantly they fell in love with the vehicle, the U1300L was well equipped with the later OM366 engine, intercooler and overdrive.
The camper box body was in need of some TLC but Gareth and Maria saw the Unimog as their project they could chip away at over time.
We agreed a sale with Gareth and Toby and then placed the Unimog into the workshop to have some defects rectified and our front hub venting system fitted.
This image was taken the day Gareth and Maria came to pick up the U1300L and set off on their first adventure to Snowdonia, future trips are planned for next year and we can't wait to receive images from them from around the world.
Happy Mogging!!!!