U1200 on It's Way Back to County Leitrim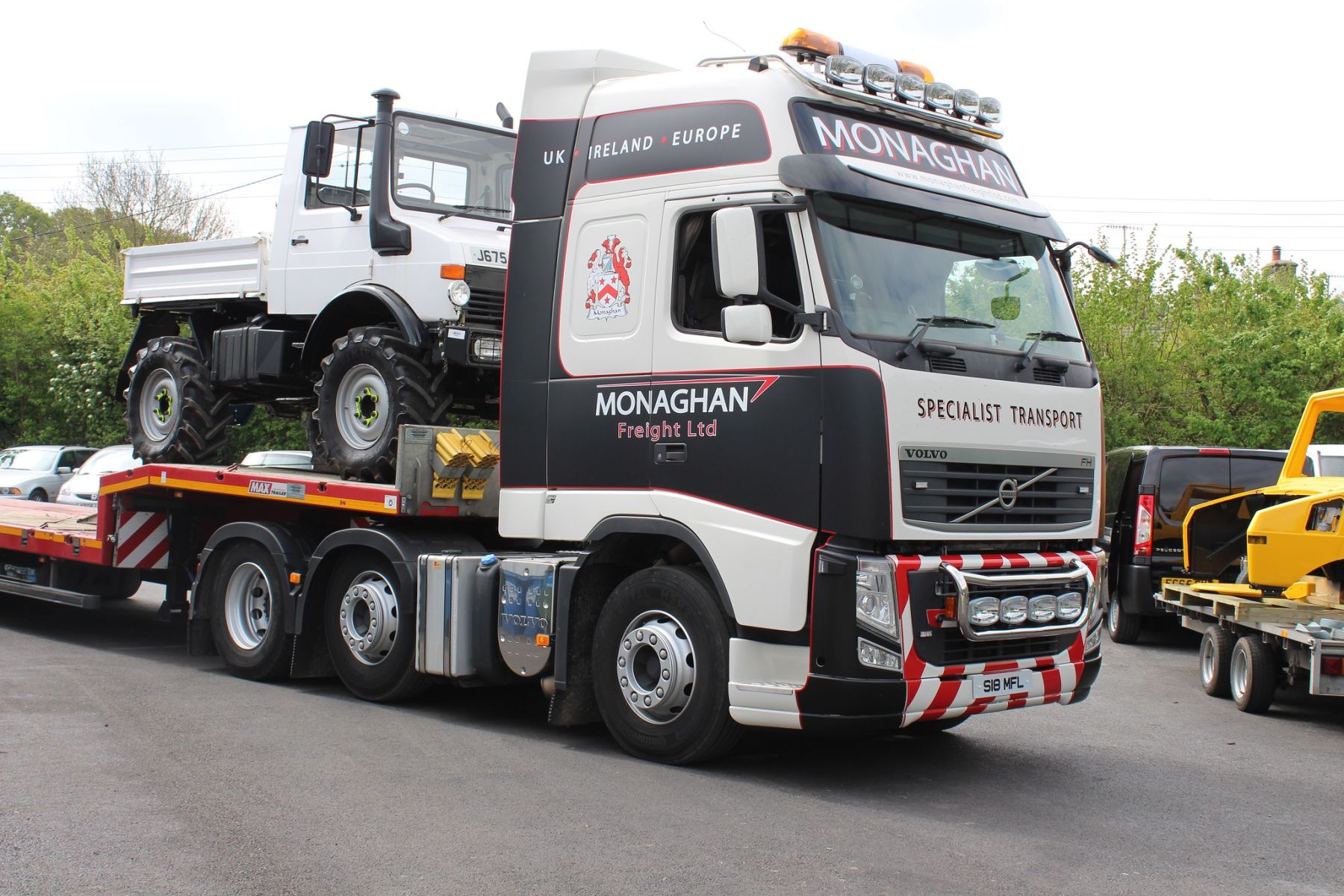 Jim McDonnell bought this U1200 from us back in 2011.
He uses it to access a property on an Island in the River Shannon so he makes full use of the excellent wading capabilities!
The Unimog has given Jim reliable service excepting a few starter motor issues caused by the damp.
We gave this Unimog a full service and what we like to call a "birthday treat".
Here we are loading it up and waving it goodbye on its safe journey back to Jim.