Trip to China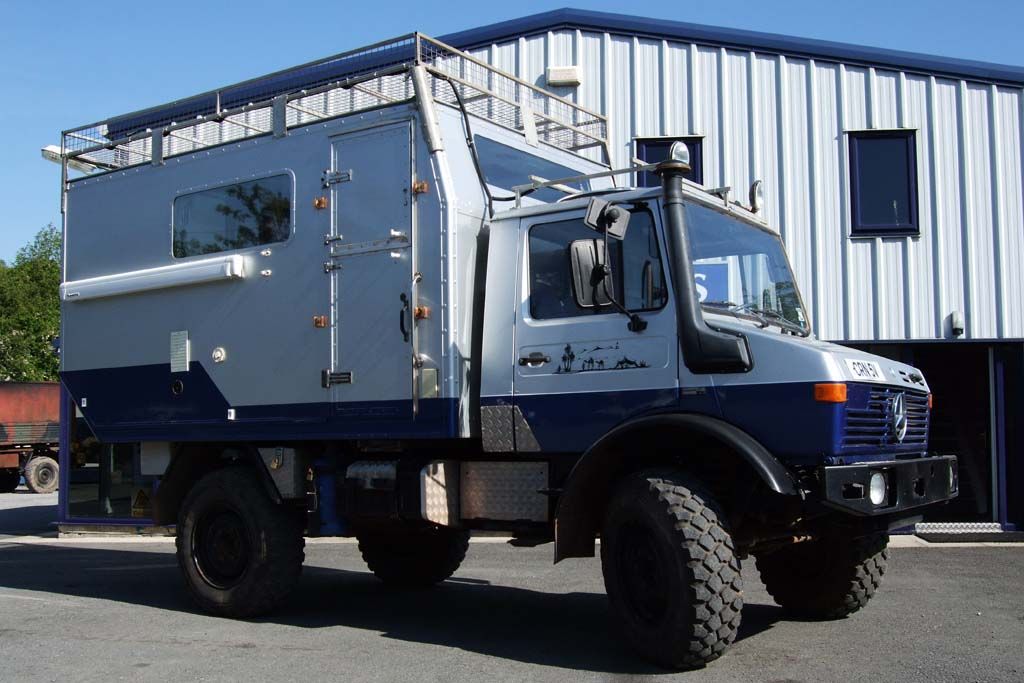 Last month I mentioned Adam and Chloe, who bought a U1300L to go on a very long journey. I spoke to Adam a little while ago and he very kindly gave me a run down of their travel plans and how things are going so far - "Adam and Chloe, two seemingly sane people from London, are setting off in May on the trip-of-a-lifetime. Their plan, considered less-than-sane by many, is to drive from the UK to China and back, aiming to arrive home in time for Christmas with their families. Their vehicle of choice? A U1300L Unimog of course! Their Unimog specialists of choice? Atkinson Vos!
With London as their starting point they will drive across Europe and Scandinavia to Russia then east through Siberia to Mongolia. From there they will travel south through China, around South East Asia (Laos, Cambodia, Thailand, Malaysia, Singapore) then ship their vehicle to India. After driving across India they will cross into Pakistan and drive north along the Korakoram highway towards China. Their route then takes them Southwest along the Silk Road (taking in Tajikistan, Kyrgyzstan, Uzbekistan andTurkmenistan on the way) to Iran then back to Europe via Turkey.
Adam states 'Chloe and driving are my two greatest passions in life and I suspect my love of both will be heavily tested by 7 months driving at 50 mph across the wilderness together'. Good luck Adam, Chloe and the Unimog!
Adam and Chloe would love to hear from anyone with contacts in the more remote countries they are travelling through so please let Atkinson Vos know and they will forward these to them." Well good luck Adam and Chloe from all of us at Atkinson Vos and we look forward to another update soon!!