Trip across the pond for this U2450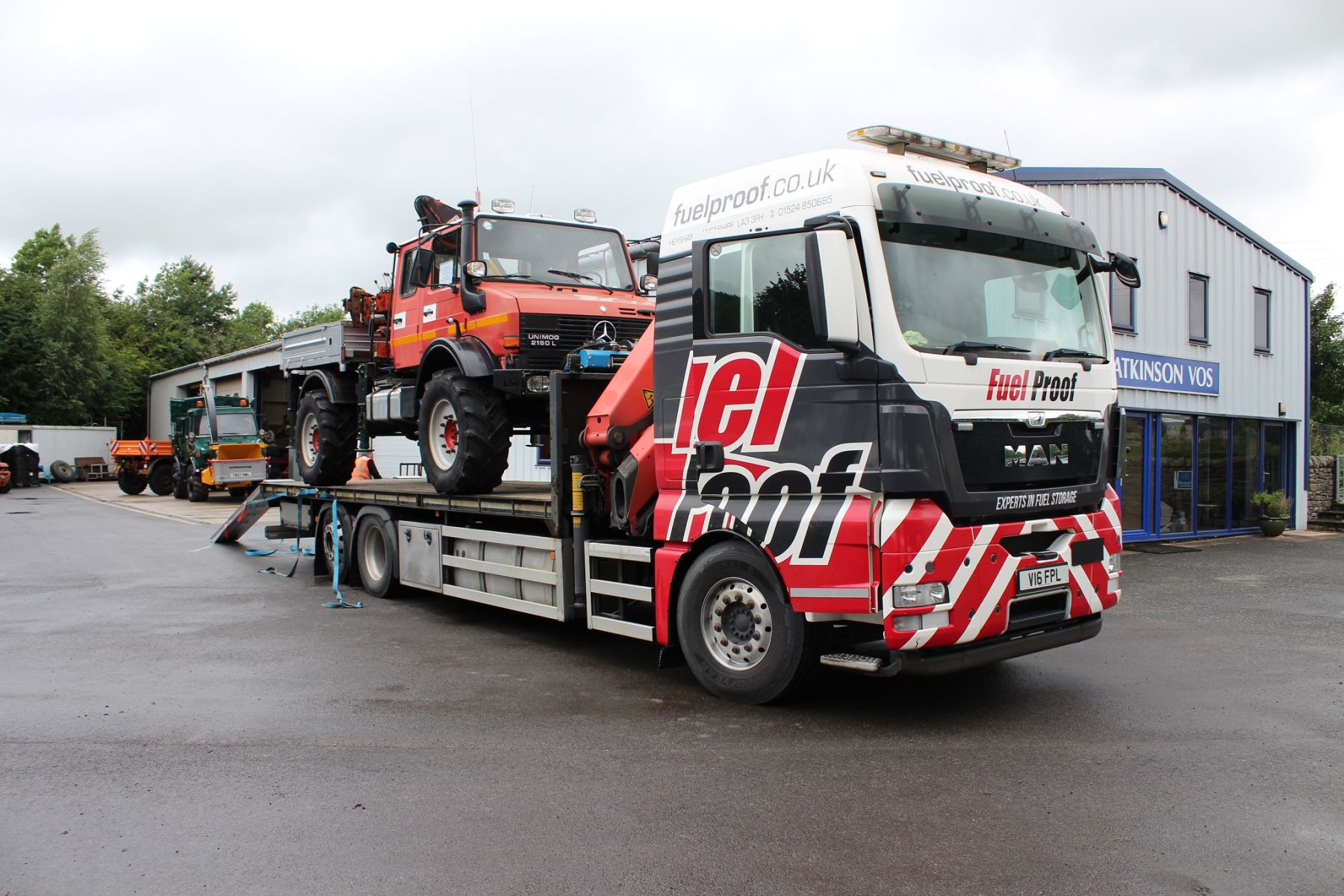 The U2450 you see here in the image recently made it's way across the pond from Atkinson Vos to the USA to our customer Michael.
Michael already being a Unimog owner and enthusiast had enquired about this Unimog when we had it in stock, the Unimog being a King Cab appealed to Michael as he looked to convert the Unimog into a camper.

We fitted working and crawler group gears to the Unimog as requested by Michael and carried out a few minor repairs before getting it ready to be shipped to him.
Michael can now add to the growing collection of Unimogs he owns, and we hope to receive some images soon of the Unimog in the USA.