Treelogic - Bio-fuel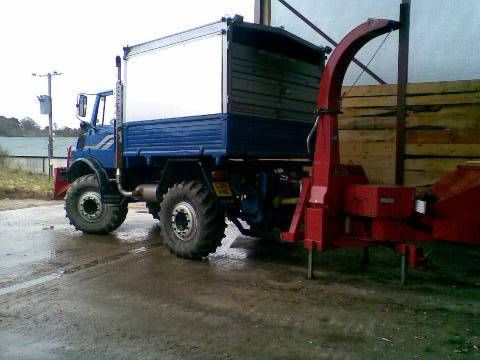 We recently supplied a TP 270 to Ben Hudson of Treelogic Wood Energy Ltd. They now use the chipper to supply the wood chip market in north east Scotland using material from the farm woodlands along with material from arboriculture and forestry operations carried out by the sister company Treelogic UK Ltd. They have had a 55kW Froeling automated self feeding wood chip boiler supplied by Highland Wood Energy, with heating mains supplied by Grampian Heat and Power installed to heat four commercial and four residential properties on the farm. The scheme uses 70 tonnes of wood chips each year, replacing predominantly electric space heating, and saving some 100 tonnes of CO2 emissions manually.
The wood chip heating plant, based at Dalfling Farm, was officially opened last week by Alex Salmond, the First Minister for the Scottish Government.
For more information on TP wood chippers and bio-fuel please give us a ring on 015242 62922 or email simon@unimogs.co.uk