Tree Work with Crane & Trailer Mog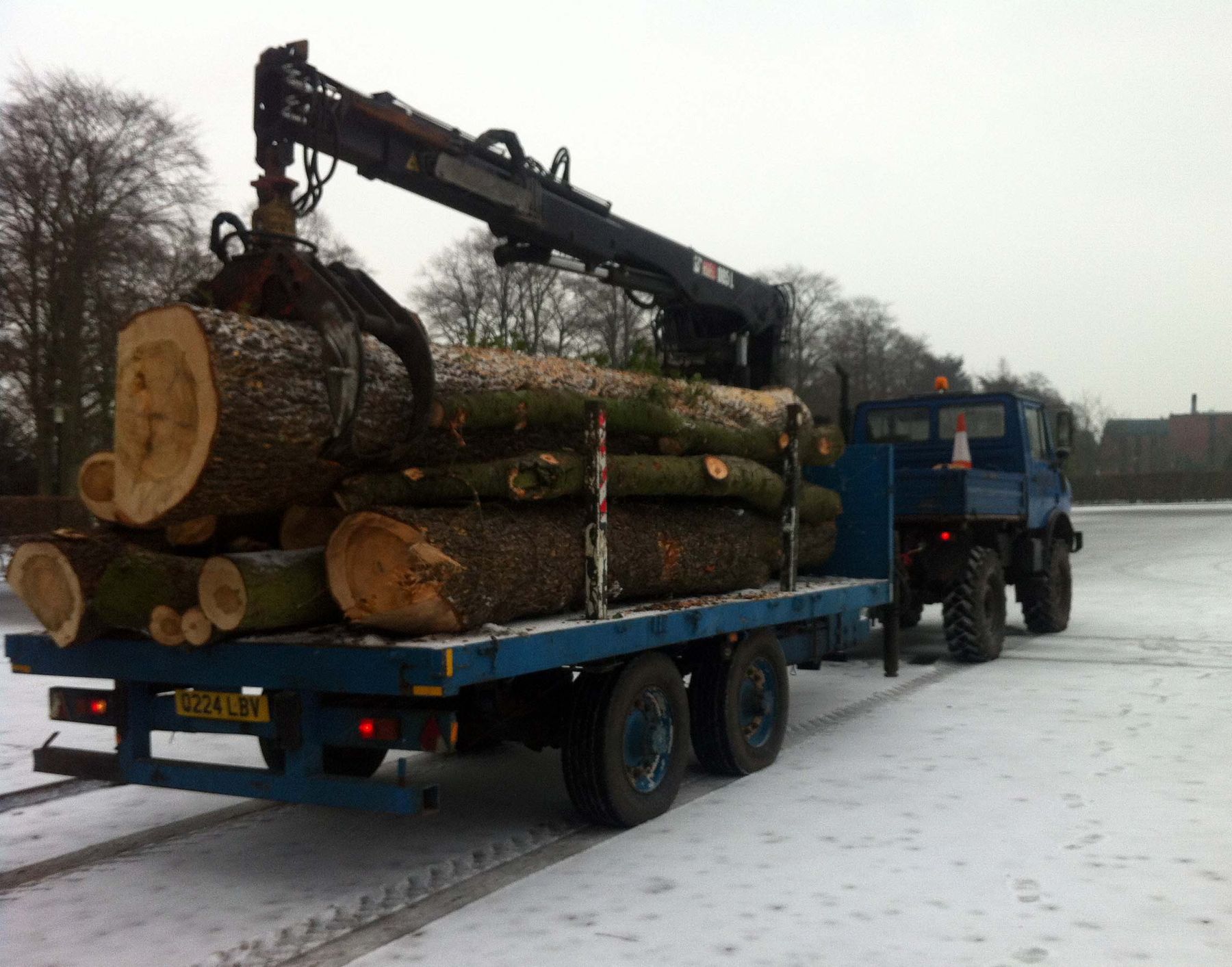 This tree surgeons U1000 Unimog is seen here towing a trailer and crane with grab attached for transporting large tree trunks and other heavy items between sites and helping to clear up after a day's hard work. The Unimog is ideal for towing heavy loads and the square cab models can pull a weight of up to 20 tonnes (depending on taxation class).
We offer a range of hitches for Unimogs including pick-up hitches and fixed tow hitches (either flat or clevis types, heavy or lighter duty) and can make unique ones to suit special jobs such as a telescopic drawbar to allow a wood chipper to be fitted at same time as a trailer, or a reinforced hitch which incorporates a winch mounting plate.