There's No Aa out Here Mate!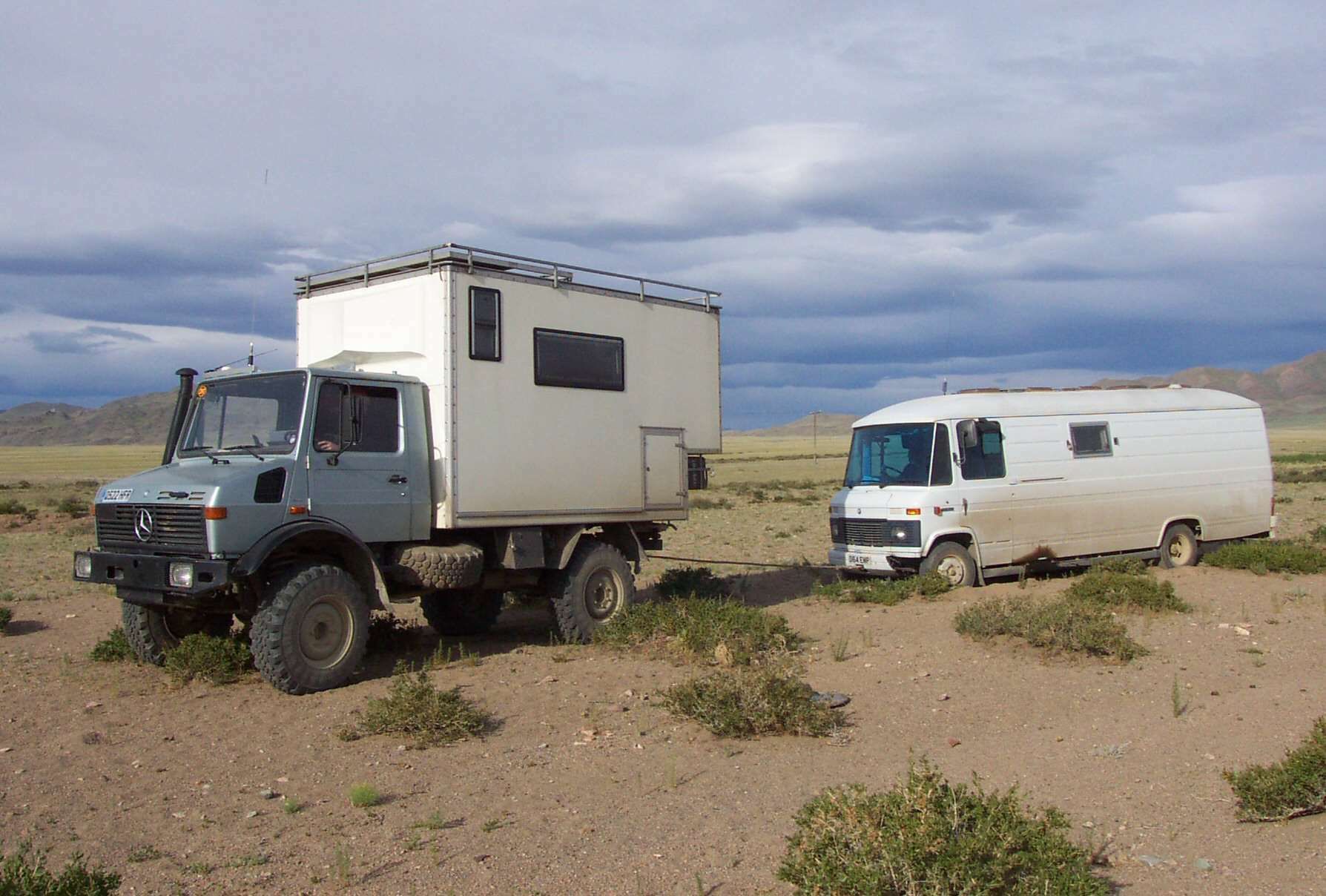 A great photo showing Stephen Stewart and his very well travelling Unimog U1300L camper recovering a fellow traveller in Mongolia earlier this year.
Stephen has covered 90,000kms with his Mog since purchasing it from us 4 years ago. The Unimog has been to Iceland, overland to China viq Iran, Pakistan etc and back, and last but not least - Scotland!
Take a look at his website for inspiration - www.xor.org.uk