The Old Ones Are the Best (chapter 2)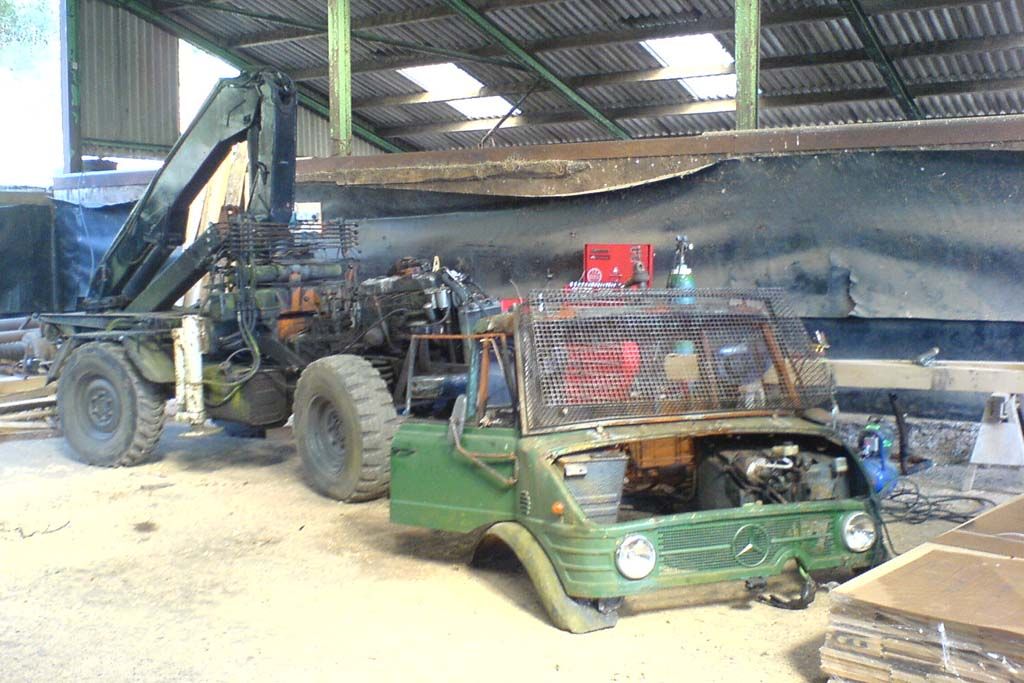 The restoration of this phoenix-like Unimog U900 (406) is continuing apace. The owner (Yabs) has removed the cab to commence welding and other repairs. It should be in good as new condition by Christmas at this rate!
We usually have several project vehicles in our yard. Please call or email us for details.