The Flying Mog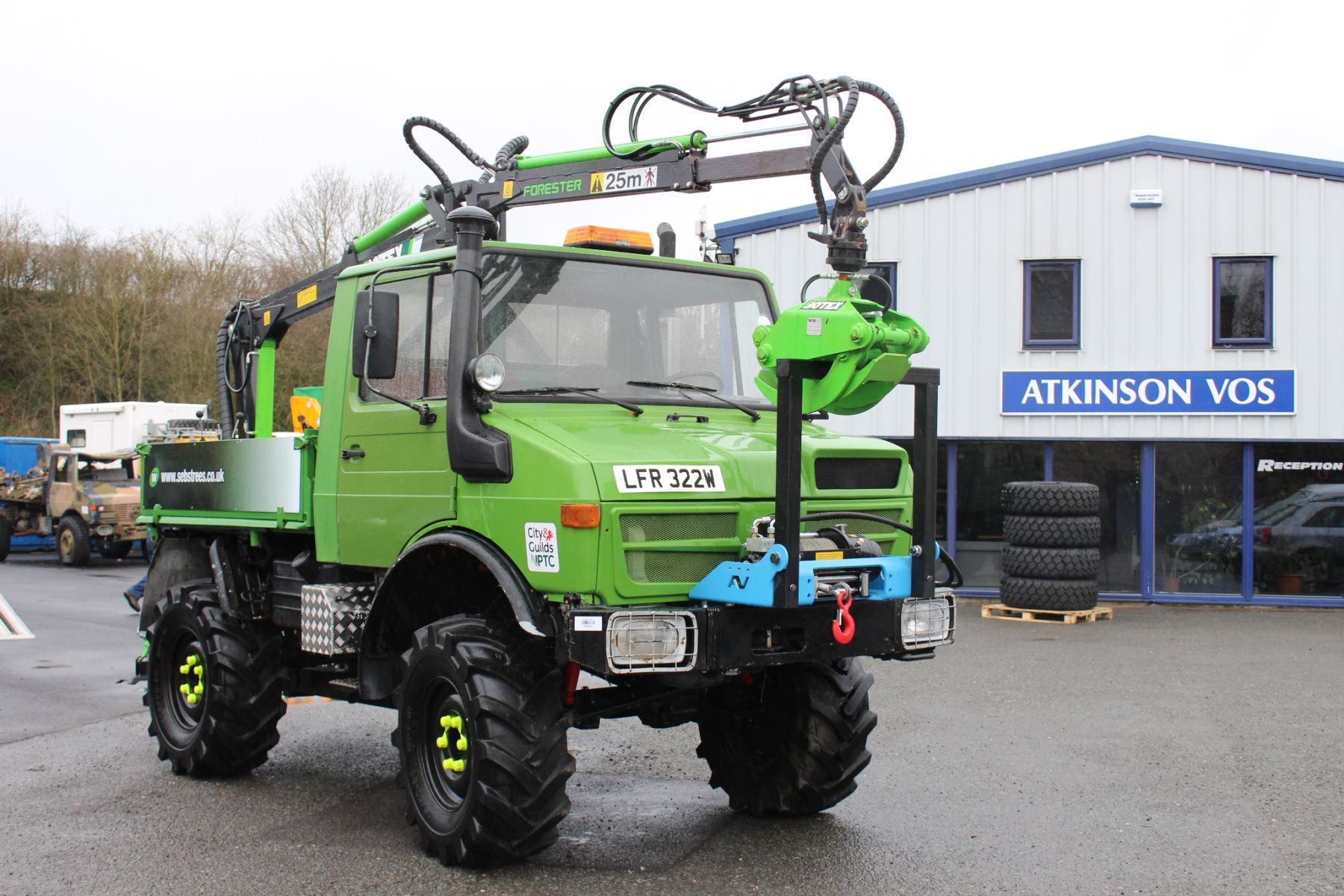 Seb Hodge of Seb's Arb Services of Northamptonshire tasked us with reconfiguring his Unimog U1000 which he bought from us 2 years ago. Having completed a full refurbishment of his other Unimog last year he knew that the job was in safe hands.
We added a rear three point linkage to mount a timber crane and provided a removable stowage bracket for the grab. We also recalibrated the injection pump to provide 200HP and added a turbo – A great leap forward from the normally aspirated 130HP which the Unimog had when it arrived.
It is now known locally as the "Flying Mog" and will crest hills in top gear where previously a change down to 6th had been necessary. Power upgrades for all Unimogs are available – please email or call us for more details.