The Big Day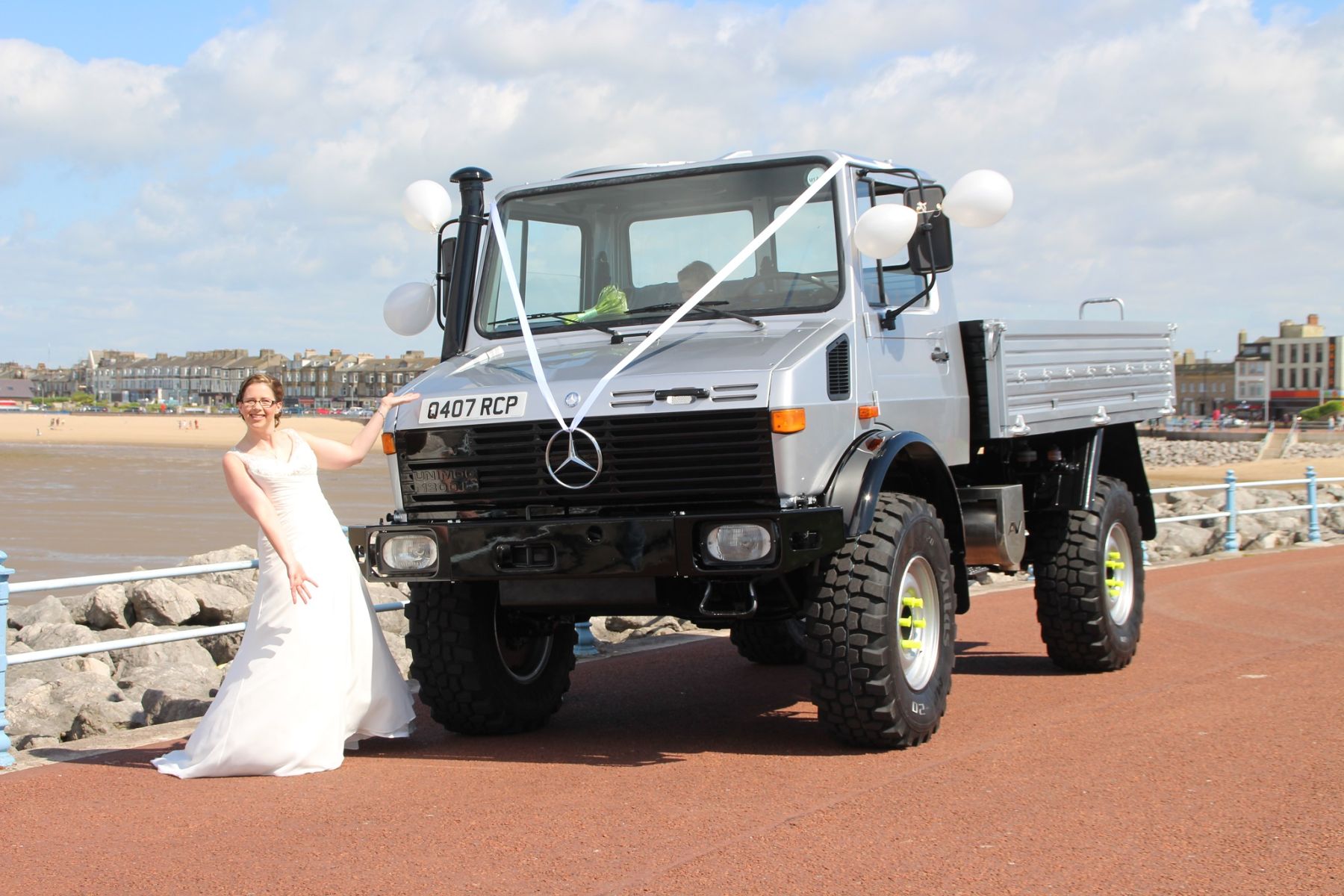 Our Operations Manager Emma got married recently to Sean; her partner of 14 years.
As Unimogs have been a big part of her life for a number of years she wanted to have some appropriate transport for her big day and we were happy to oblige.
Emma's daughter Charlotte did a great job as Flower Girl and Frank managed to avoid getting oily long enough to act as chauffeur for the day.
As you can see from the photos she looked absolutely lovely - and Em didn't scrub up too badly either! Seriously though Em Looked radiant, kept smiling and exuded calmness throughout the day.
The Unimog attracted lots of attention especially from the kids who loved the big wheels!