That's a Big One!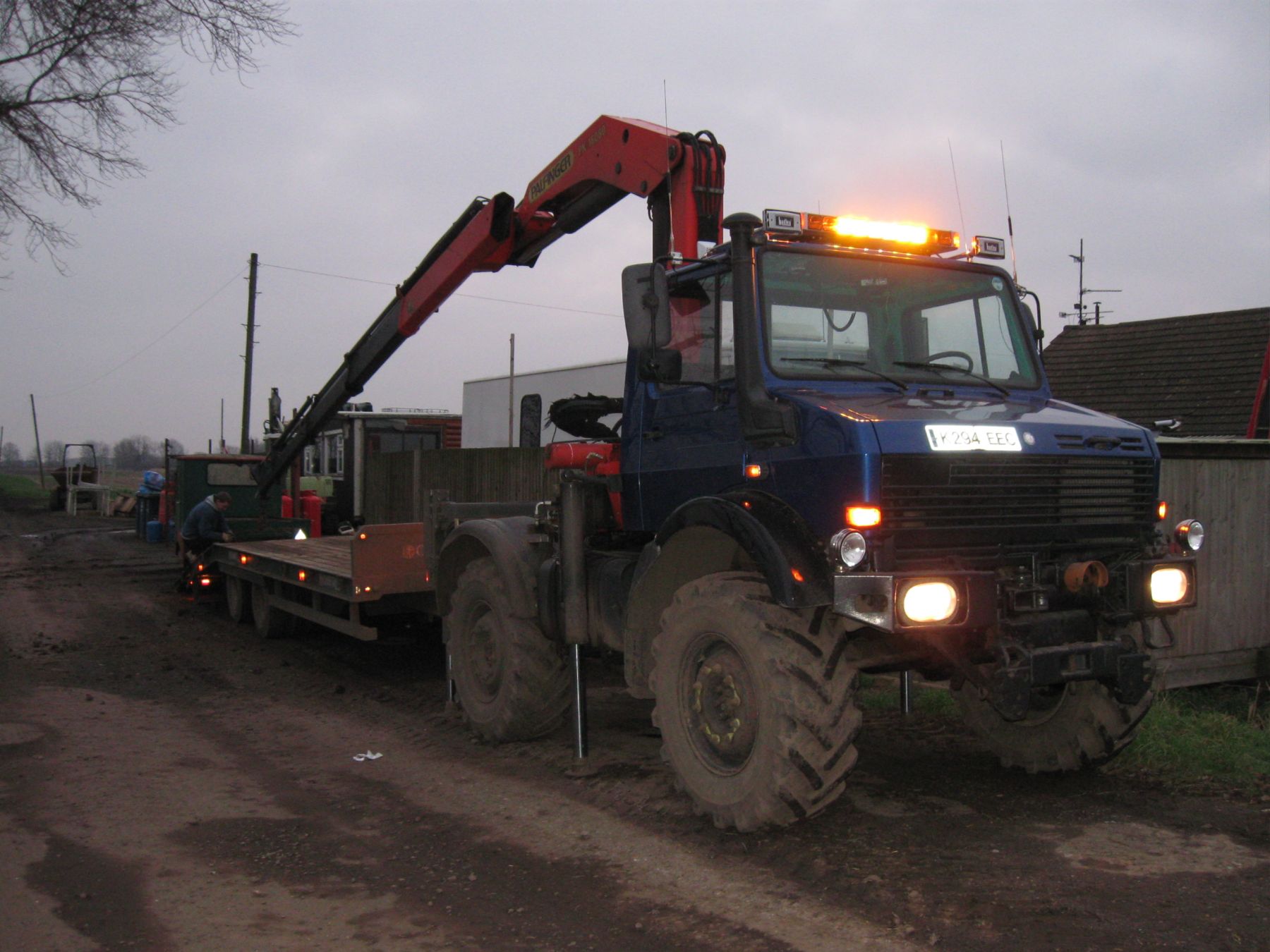 This is Roy Loades with his U2100 he bought from us as the mainstay of his building and haulage empire. After many hours of hard work, he has got the Unimog how he wants it.
That impressive looking crane he has on the back is a Palifinger crane that we sourced for him last year along with the subframe. Since collecting the crane and subframe, he has been busy modifying it to fit the Unimog.
Here he is about to start loading a 1950s Naval dockyard tug. Good job Roy!