Super High - Hi-lux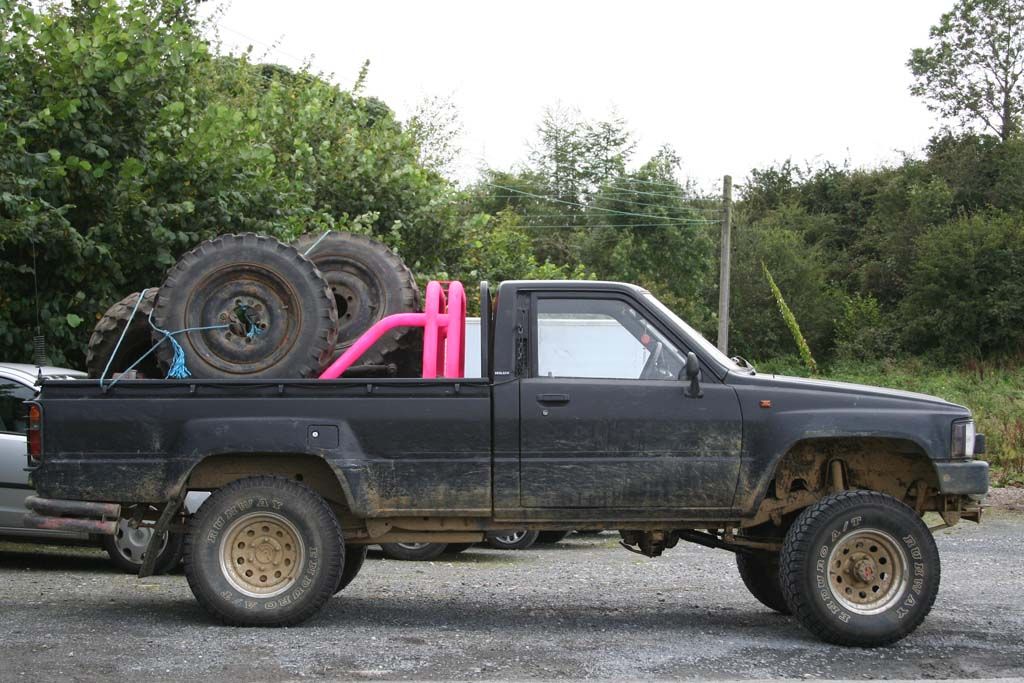 This old Hi-Lux looks distinctly low as we've just loaded a pair of U900 (406) Unimog front axles and a set of 20" wheels into the back. I certainly didn't envy Mark the trip back to Norfolk!
Owner Mark Osborn hopes to transform the pick-up into a portal axled 4 wheel steer off road monster. We look forward to some updates. Have a look at hpoc.co.uk to see what Mark and his fellow enthusiasts get up to!
We are always keen to help with interesting projects like this so please give us a bell!