Super Fast Cruising Axle Ratio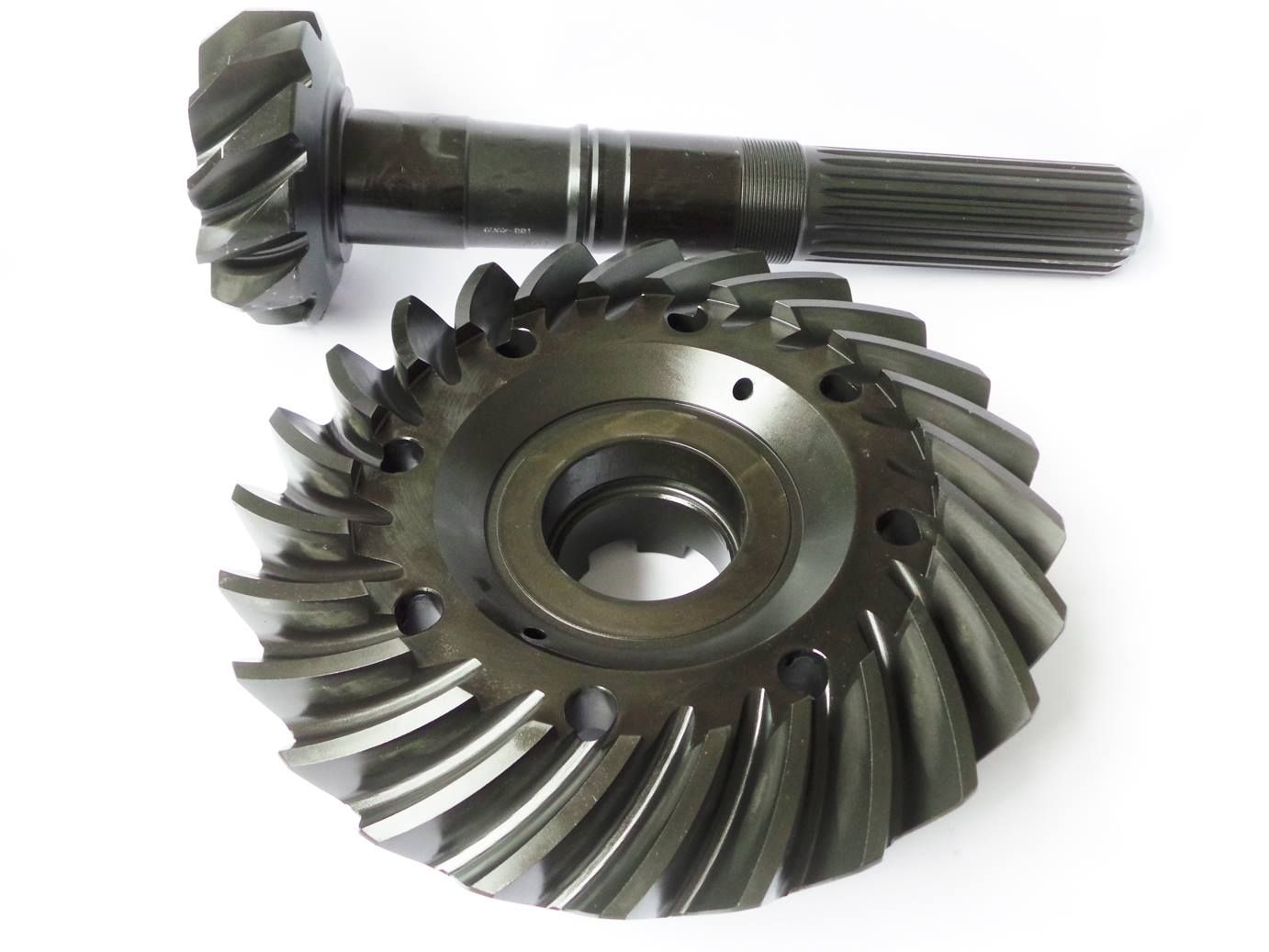 We have developed a "super-fast" crown wheel & pinion to suit most Unimogs with 6 bolt axles.
They can be fitted into standard axle casings without modification and original Mercedes seals & bearings are used upon assembly.
The 24:11 ratio gives a 17% gain on the Mercedes "fast" ratio and a massive 44% increase on the standard crown wheel & pinion ratio.
The benefits include:
-More relaxed cruising.
-Reduction in engine revs at same cruising speed.
-Reduction in noise levels.
-Reduction in fuel consumption.
-Increased range.
-Improved usability
-Increased re-sale value.
A higher top speed is also possible where conditions allow for this to be safely achieved.
A further advantage over buying new crown wheels & pinions from Mercedes is that the "diff casing" does not need to be changed. This costs over £1500+VAT in addition to the costs for the Crown wheel & pinions.
The crown wheels & pinions are made in Europe to top standards by a manufacturer who specialises in truck differentials & gears.
Full assembly & setting up instructions are provided.
For suitability please contact us with your Unimog chassis number and axle numbers.
£1950+VAT for one Unimog set (2 crown wheels & 2 pinions).