Stefan & Christine add upgrades to their U1300L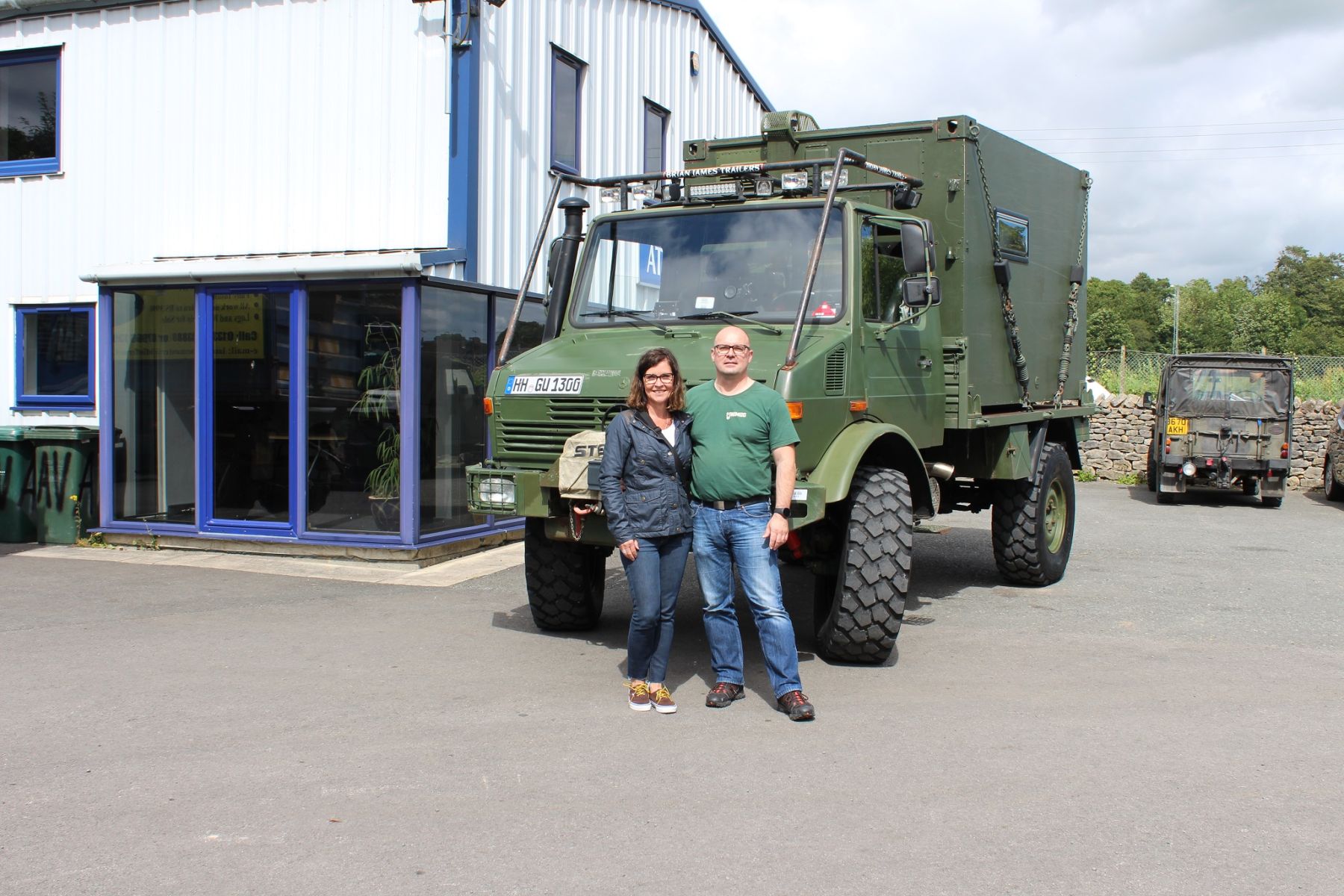 Stefan and Christine came to us a few weeks back with their U1300L.
It went into our workshop and roared out with a turbo conversion kit & superfast crownwheel & pinions fitted.
Unimog owners who have upgraded to our superfast crownwheel and pinion are universally thrilled with the results and Stefan and Christine were no different.
"We drove down to Harwich with a huge smile on our faces. We even could talk to each other and fully understood each other. Before it was impossible to talk and understand while driving."
"We are now able to pass trucks easy on the motorways, we did not even think about that before!!! Amazing result!"