Squeezing Them in Left, Right and Centre!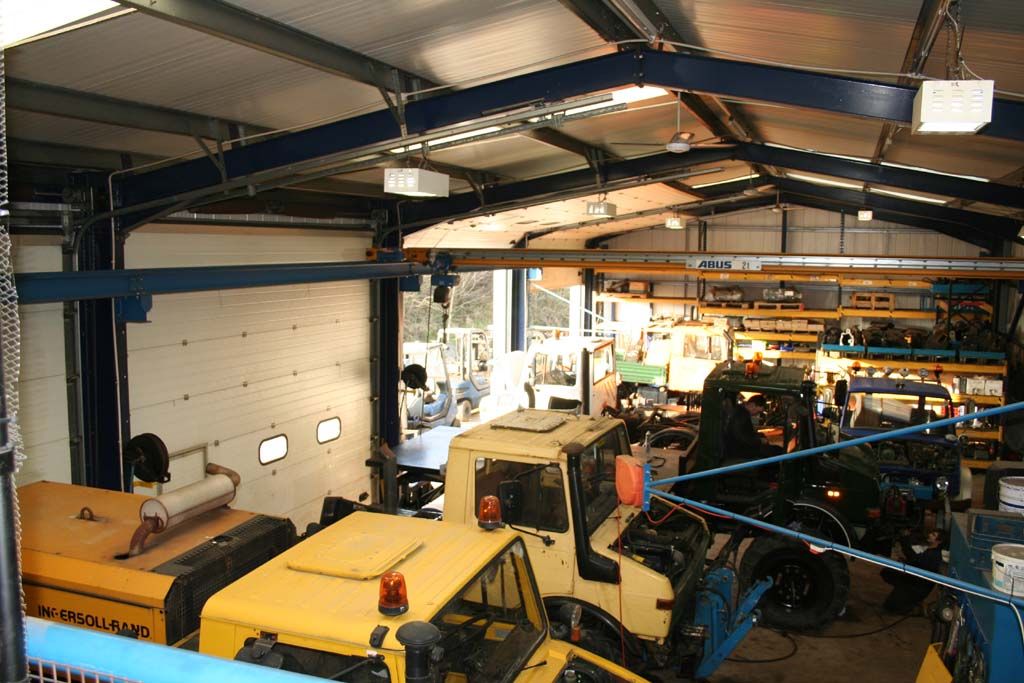 Phew!! That is one packed workshop!! We have squeezed 6 Unimogs into our 4 bay workshop and have even managed to find a little space for a U900 too! We are busier than even in the workshop at the moment, with a mixture of sold and customers machines coming to us for anything from routine maintenance to a full overhaul.
In this picture, working from bottom to top, we have Danbar Drillings U1450 which has come up for a few routine jobs. Next is a customers machine which has come for a bit of a birthday treat! We have fitted a reconditioned engine, sent it for a full re-paint and done some other little bits and pieces to bring it back into shape. The green Unimog U2150 has recently been bought by J.K. Guest Ltd to use out on site vacuum excavating on pipelines. Just infront of the U2150 is the little U900 we managed to squeeze in! This is another Unimog we recently sold on behalf of one of our customers. Next up is a right hand drive U1200 that we have in stock and hiding in the back is a U1200 which has been recently sold to a customer based in Holland. Busy, busy, busy!
So if you have a problem with your Unimog, just give us a ring. We can even arrange transport from your door to our workshop through our network of hauliers that cover the whole of the UK. Give us a ring on 015242 62922 or email us at simon@unimogs.co.uk