Spotted in Algeciras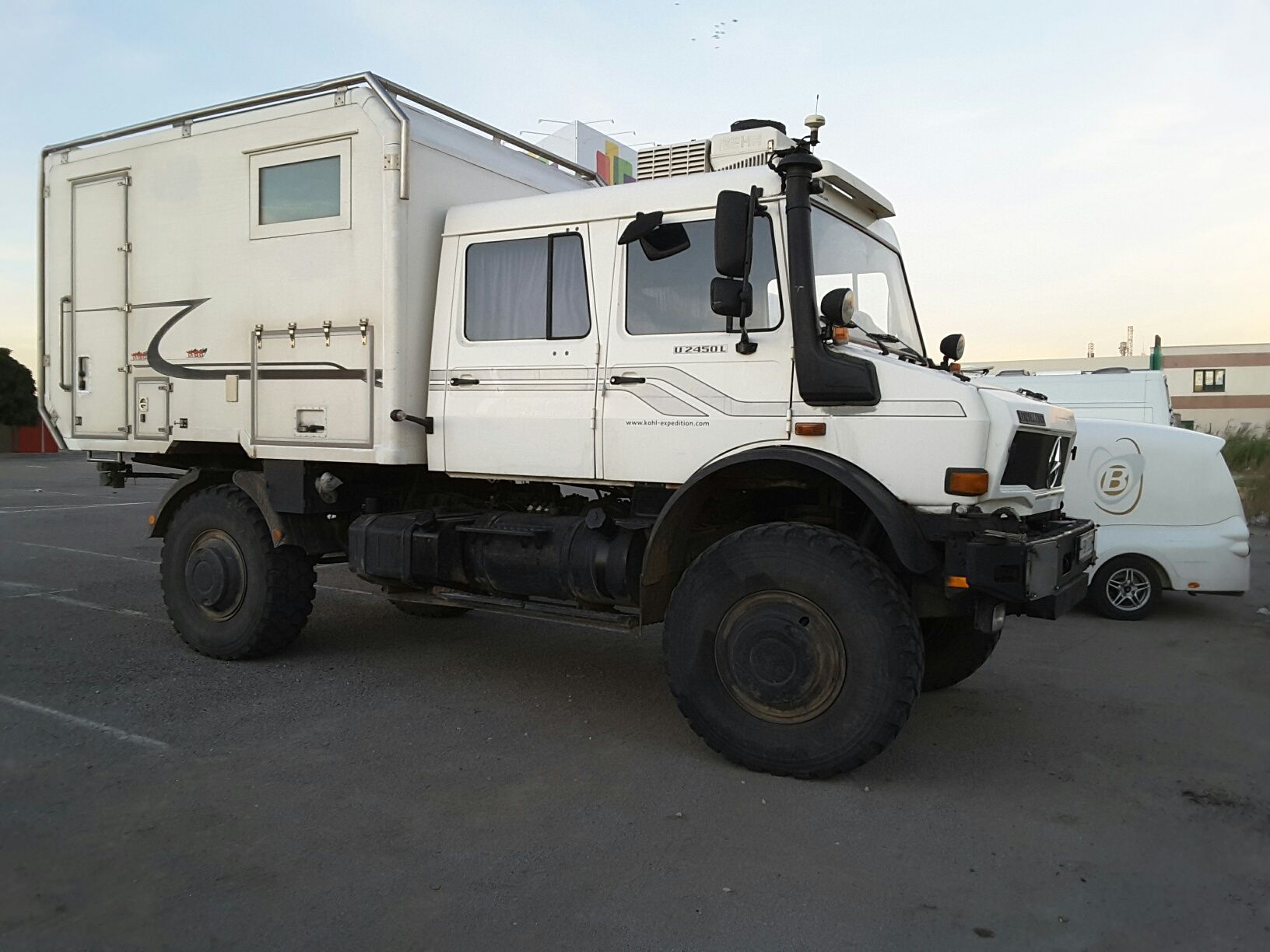 My partner Jaap Vos spotted this beauty in Algeciras which is the port in Southern Spain for travellers bound for Morocco.
Have a look at their website http://www.kohl-expedition.com/ - you will see some amazing pictures.
If you are not sure a Unimog can take you somewhere special this should convince you.
Email - Engelbert kohl.expedition@aon.at or like them on Facebook and you can see lots more pictures