Speed Upgrade for Mercedes 4x4 Truck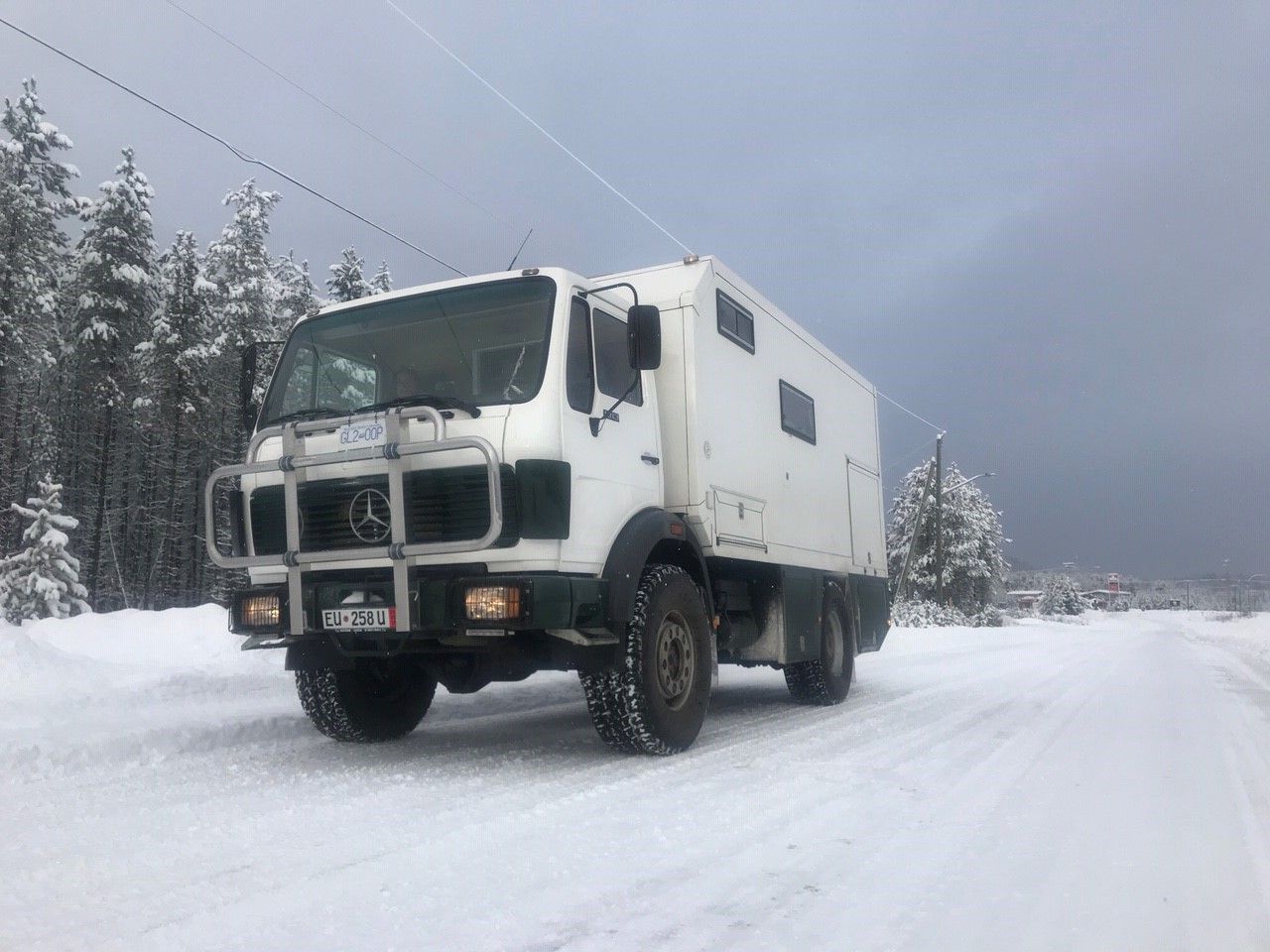 Peter contacted us from the snowy depths of British Columbia, Canada about his splendid 4x4 Mercedes 1617 truck camper.
The truck was a pleasure to drive but max cruising speed was 80kph (50mph).
That is fine in the snow but Peter assures us it doesn't snow all year round and Canada is huge so Peter was keen to increase the cruising speed of the truck.
The complications is that the rear axle has hub reduction units and the front doesn't.
We dusted off the technical data booklets and researched ratios available for front & rear crown wheels & pinions and after some careful calculations we were able to provide Peter with axle gearing which gives an impressive 30% gain in speed.
Canada remains huge but peter can get about a good deal more efficiently now!
Peter has said -
The new gears provided me with a nice 98-100km/hr highway speed at 22-2300 rpm.

On this truck we were able to use original parts but we do now have a trusted supplier who can create bespoke faster ratio crown wheel & pinion sets to suit any truck.
We are now preparing the parts to give a speed upgrade to two more Mercedes four wheel drive trucks.