South African Update (3)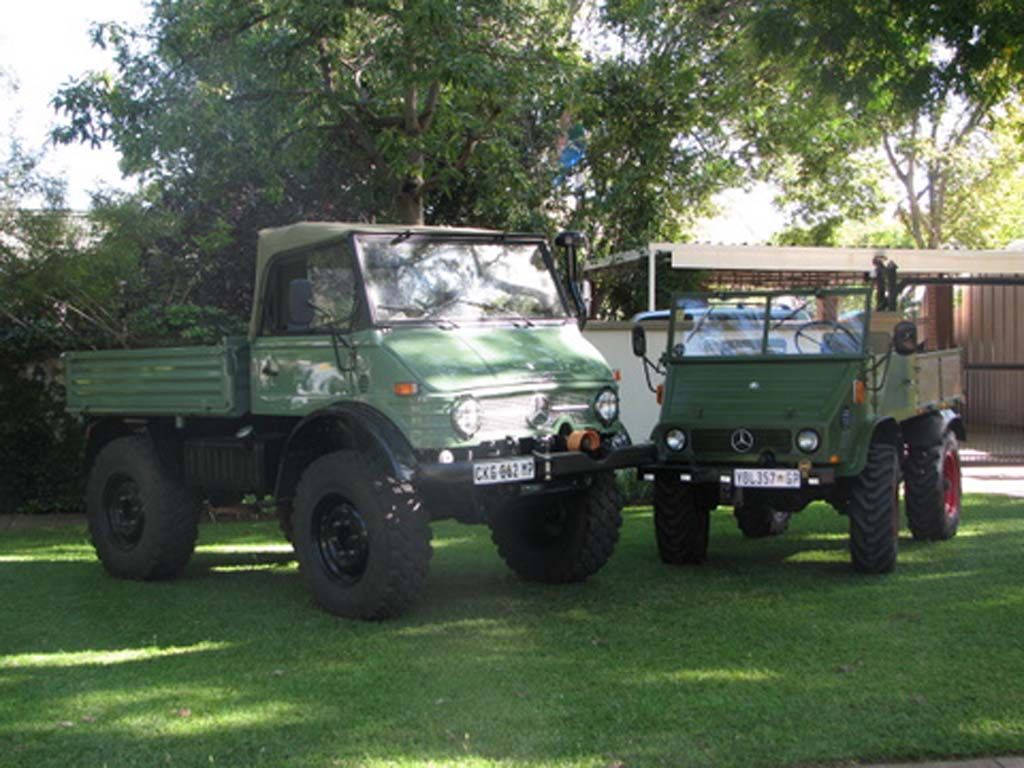 Its been quite a while since we heard from our Unimog enthusiasts down in South Africa but they got in touch recently with a little update and a pic!
The restoration of the 1958 411, owned by Stefan Coetzee of Pretoria, South Africa on the right is nearing completion, while the 406 was restored by C&D Unimogs, that is Carel and Danie Roux, father and son (where Danie did most of the work on this one we are told!), of Sabie in Mpumalanga South Africa, for their client Pierre, also from Pretoria.
Stefan has actually seen this project progress. He says "as a member of the Pretoria Old Motor Club I can honestly say that the restoration of this 406 is in my mind, and to my experience of concourse de elegance standard. Well done Oom Carel en Neef Danie! And a great-great thanks to Simon and Team for your support during the project!" Thanks for the update Stefan and glad we could be of assistance!!